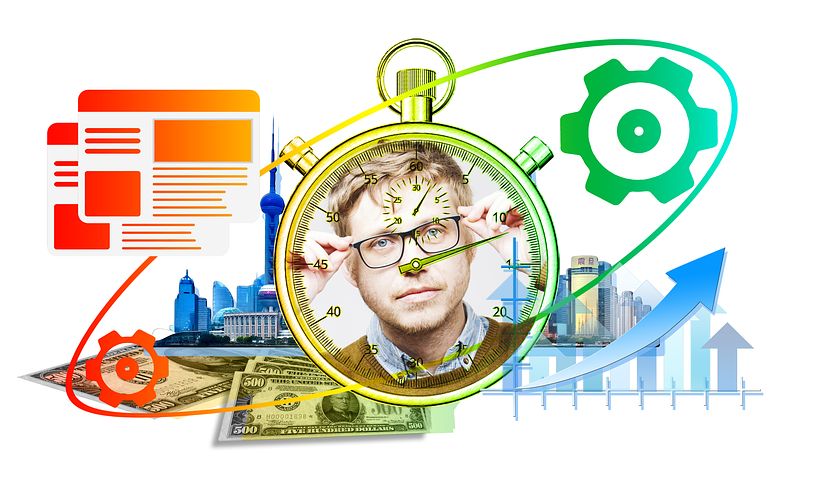 Even if I am lazy to type this, I won't be as wicked as not revealing to you this damn 'millions' screaming 'grab me' to you on that campus. Lucrative business ideas to start in school are a bit scarce. Especially in a campus with low crowd but I already selected the best lucrative a student can do in school.
See. No matter how your population is low, you will still win. Only that they must know you to trust. Passion doesn't bring money, popularity does. Once you become popular, Voila!…
No more insults from home!
No more last card!
No more hunger!
It is over!
Since you and I want your dream come true as fast as possible! It is over.
Picture your room in school! What if you reset the structure as a boss woman/man? And even imagine when you graduate from school, the great appliances you'll relocate with to your new dream apartment! Wouldn't that be amazing?
Yes! I tell you it's very much easy and 100% possible. Just start with something, then you see how you naturally attract prosperity.
Or do you still like to be broke again this semester? If you can finish these unbeatable options I carefully selected, you can become a millionaire in a short while (especially for those sponsored from home).
Before I go into details, I know you might be the man sponsoring yourself on that campus. Respect! That's not any challenge however if you continue to know what you are doing. I promise you.
1. Solving Assignments/Projects (an amazing lucrative business idea to start within school)
Consider making friends with those in higher or lower level in a way that'll show you as an expert in a field. That's a great flavour.
Can I confess something to you? I made over 20 grands in less than 7 days in one semester recently. I din't stress nerves so that much coz I worked less than a hour in a day. I know 20,000 is still a chicken feed but at least, it will go a long way for you.
Can you imagine I finished just four assignments in that week. Just with some few verifications in some authority blogs on Google for these assignments!
Before you wonder which kind of work was that. I'm a poet and I don't write poems for free again. Because they wouldn't value it. It's until I started putting price they started valuing my works.
I charge bills correctly and professionally for services when students hire me and if you see my works, you'll know. lt's not boasting. It's called self-esteem.
I can only consider writing for free when I feel like impacting to the society on an important issue of concern.
I learnt a business secret: they won't value you if you don't place value in what you love doing. In fact, they won't value what you do if your service is free. Not until you collect money from them. Maybe it's a business charm, I don't know about that.
Not their fault at all. It's all your fault because you refuse to place great value/worth on what you are gorgeous at. Why would they then worth it?
Assist them in projects and get paid. There are also many students who ain't lazy doing assignments but busy with making more money. Which is very much right. Approach them and make relationships with'em. Don't beg for money. It limits you as a person.
Remind them they have a problem to solve called "assignments", "projects" and your services are much more affordable… (which they might fail if no record for great CA).
Attest with the works you've once done for clients before(if you do have). Trust me it works because I made a thousands of bucks there. Even with my classmates.
As you will agree with me, school assignments these days are not worth to die for as prior the purpose of assignment. 😉
Let's be fair. You know it almost doesn't count at the end of the day in schools these days? Hell yeah! The client has nothing to lose let me tell you.
In fact you as a worker even gains double benefit of profit and knowledge.
2. Be a Hostel Agent
Guess what! I know a girl. My friend who makes over 150k per session for gain referring Freshers to hostels. You don't need no prowess for that.😉
First, you need to approach good hostel landlords and apply to be an agent. You must agree that you'll gain nothing lesser than #5000 per referral.
Secondly, You need to be able to convince and command attention with your Charisma.
Take a look at your campus. Student agents ain't much. And students being an agent is more lucrative than indigenes(non student). It's an amazing opportunity for you if you are not an introvert.
3. Photocopying and Printing
Imagine yourself counting 2 bucks per day. How hell won't you get what you want with that…? Oh! You do think girls won't chase the hell out of your cuteness? Come on dude!… You've dreamt enough and it's time you strike ya gun.
You only need a station on campus. Then create the awareness by relating with everyone on campus just as your faculty president does. You will outsource your competition. You might hire a qualified sales boy to handle every thing.
You gotta settle every single thing you wish with that business. I have my customer there who makes over 80 grands per month. He's a student.
4. Supplying Kitchen Ingredients
Sounds strange? Yes it's another flavour on your idea.
The eggs you can't do without… That fish or meat you would die for if you don't get… Is damn worth investing on. Gosh!
Imagine you're the only brand who saves students the stress of going to market for those stuffs…
See.. You just need to hire a travel service… Maybe a bike is more preferable.
Bill their transport money with the order. Although you need a proper planning. In fact, if you live in a student area, you can make tens of thousands(10 bucks) within a week.
Hire few trusted co-workers who you can bribe with some money… Off course, it's gonna be a great business.
Supply those salts, maggi, oil, onion….. Common free me… Imma guy… My fiance knows those ingredients better yea! 😋
5. Data Reselling
Quote me wrong that most of us will die without data ☺.
I blog. So, you know what that means. There was a time I finished a gig in a day… See if I know you as a trusted reseller, I will always contact you for data.
Bloggers finish 5 gigbyte in 4 days. I suggest you connect with bloggers and digital marketers on campus. You will find them.
Hundreds of students are active on IG and Fb. They will need you.
Anyone can start this business and you will not lose if you can speak out. Not online but live.
Scams are now much online. That impedes the trust for patronizing you.
Before I add another flavour, there's a myth going around that shared data don't last as long as normal sub. It's wrong. The system deducts both with a same protocol.
You will sell every single day if you are popular. It's a strategy that needs popularity.
Once hundreds of students trust you for data, you will surely make thousand bucks every week.
6. Photography
If I ever gave out a flavour that will always sauce your ideas with everlasting money, it will be photography.
Ever wondered why Apple iPhone concentrates so much on camera quality?
Even if Cameras are costly, you will make back your bucks in few weeks. You only need popularity as I said.
You will still continue Photography after schooling. Birthdays happen everyday and photo shoots will make your ideas lucrative.
You need to be special in a particular way. I mean a character that makes a difference must show in your brand. It might be monthly promo, humour, incentives… You should know better if you once thought about photography.
7. Whatever handwork you learnt/know Before Gaining Admission
Do you have a handwork?
Graphics Designing,
Haircut skills ,
braiding,
nail care,
Arts, drawing, painting, gas refilling and cylinder repair
Decoration,
Event planning,
Sewing,
Making Footwares,
Cooking, etc…
If you knew any of these and you are still broke, you might always stay broke till you graduate even after – if you are not careful.
Why?
Because you don't exercise your mentality to be flexible under entrepreneurship. Nothing is difficult there
Before I move on, 'Do Not' do it for free for them. They won't value you and what you do.
Lemme repeat to you the secret. If
you don't place value on what you serve them they won't see it as worthy or valuable.
Charge them professionally. Make them pay and see how your customers grow.
Start now and gain popularity.
8. Fashion Wears Reselling
Quote me wrong! All campuses have a uniform. Yes. The uniform is T-shirt.
Answer me, who doesn't wear that clothe?
The slogan for T-shirts is "everywhere you go" 😂
Shoes, ladies wears, blah blah blah.
Get bulks of plain white or black T-shirts. Hire a designer to print a trending slang on them. Put a high price and see if you won't smile.

In a country like Nigeria, Aba is a good place to get clothes in bulk; shoes, wears, caps, palms sandals, etc.

You might want to go standard. Start importing clothes from Aliexpress.com in bulks.
You will make at least half a bulk(1k) profit for each clothe or shoes.
9. Blogging
Did you notice I listed this last?
These days, blogging sucks. But if you know what you are doing, you will win if you are smart and can learn from the experts. Go learn by yourself and don't let anyone cheat you. I recommend you learn from www.wpbeginner.com, www.shoutmeloud.com, www.bloggingwizzard.com or www.blogsng.com
You may ask me anything about blogging. I know a lot about blogging success and I still aspire to know better. I can create a great website for you for free if you message me through the contact (this opportunity has TOS). Check out the contact and contact me.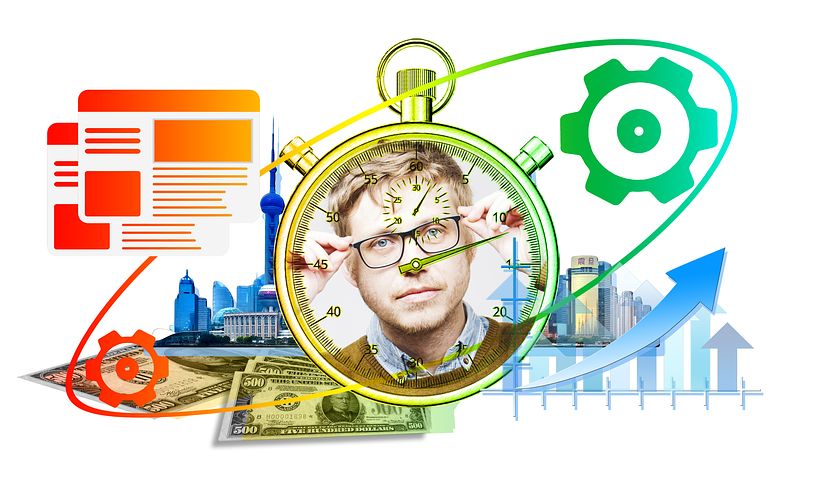 Conclusion
Do whatever you can do now and choose from these lucrative business ideas you can start with. It's not for today alone but for the future. There's no assurance that a job awaits you after schooling. Among those 9 listed, you can become a millionaire in a short while.
See Also: Guaranteed How to Pay All Your Debts in Few Days Time
I believe that in everything I do, I need to hold on to God and pray. And I see more success.
If you are an atheist, your choice will still be the best for you.
I'll soon release the list of friends you must have if you want your investment to yield awesome profit.
Kindly Share on Facebook or Twitter With the button below. 
Before you go, I want to see what you decide upon now in the comment section below. Don't go without saying that your view!