Can I tell to you a truth?
You'll drive in massive traffic with lucrative conversions when you know the best time to send emails to your subscribers( best email sending time).
Do you know email marketing strategy is important if anyone desires breakthrough in content marketing?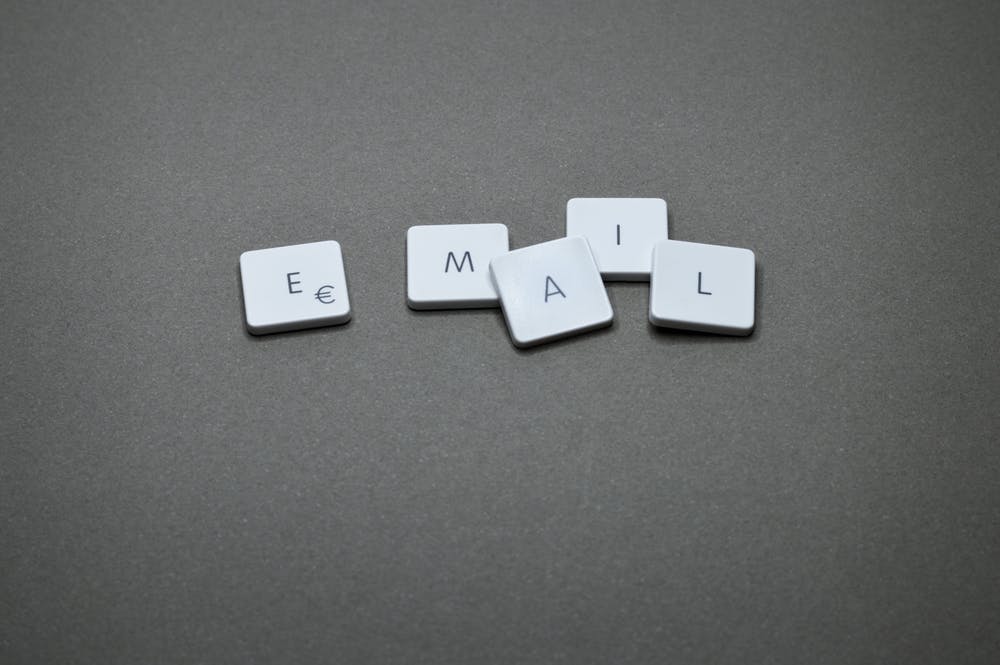 But the sad fact is your subscribers will rarely value your emails…  these subscribers just won't check your mail. Because most marketers follow the popular stats. Or maybe you don't follow a schedule – you just send anytime or day you wish to.
But I recently uncovered a killer strategy that'll help you send converting email blasts (without copying the crowd). 
As a matter of fact, I've just discovered a serious problem from all these popular email send timing statistics everywhere online. Remember the hundreds of thousands unique followers these established influencers  control every month.
They'll equally be influenced to massively apply what they've learnt on the same time and day for sending emails… And that'll create a kind of spammy release on already popular selected days and time. This is where I'm going.
You see, all I'm concerned about here is to help you discover the most proper period to send, and not send emails alongside that uniform spam time. I think it'd be a silly idea that you follow the statistics.
Hmm! Whatsoever, we both must learn from these statistics, because it'll as well help for you to decide which time is right  to market your email.
You'll get me better now because I'll analyze this simple post in just two simple sections:
the confusion spreading around and what we both can learn from this confusion.
how you can decide what exact time is best for you to send emails.
1. Best Email Sending Time and Days' Confusion (and a Useful Secret I Learnt)
a. Emailing Day – What Exactly the Best Day to Send Emails is.
Several statistics claimed to answer which day is best – and they are right. But the various results ain't the same. That's the confusion, because some of these days seem similar, while some of them are more different. And the best days to send emails are relatively synonymous.
For instance, Mailchimp revealed the best email sending day, and the result shows weekdays to be the best email sending moments to most subscribers. Meanwhile, Sunday is the worst day to send emails.
What Time Drives Traffic and Conversion for the Email?
According to her stats, the best days are between Monday and Friday.
Not that Mailchimp is wrong. But where I got confused was the lack of single day that actually wins. Perhaps, what could we expect from the study of billions human actions.
If you look at that statistics very well, weekend days don't really convert as much as mid-week does.
Whereas, entertainment niche marketers don't really convert on week days. Because recreational stuffs are most prone between Fridays and Sundays.
Can I tell you a secret?
"Understanding who your audiences are" becomes a fuel to the car here.
Because, in the statistics here, business emails have lower than optimum number of subscribers compared to those subscribers during weekends.
Whereas, recreational contents slightly lose chunks of subscribers on week days…
Still, no matter what niche, emails you send during week days still convert better than those between Friday and Sunday.Besides, SendInBlue implored that the most accurate day varies, depending on the niche. Week days mostly gets engaged than Weekends.
When talking of email clicks, Wednesdays have the volume of clicks just as Tuesdays as well. In fact, studying SendInBlue's research, these two days have a similar massive volume of opens too.
Meanwhile, I'm not surprised for Monday's disappointment. Remember that Monday tension of scheduling live workloads for the week and getting on with tight routines.
Fortunately, Tuesdays get us enchanted to feel the bliss of checking out the online world – different from the real physical life. And that's why Tuesday and Wednesday do better.
Look at that statistics very well. You'll see that immediately a week goes on, subscribers check out their emails.
Whereas, the Click Rates goes off sporadically. I'm very sure it's due to some stresses most of us go through during the day.
So, now, what particular day of the week would we choose now? Should you say Tuesday, you ain't the only one.
Tuesdays?
 Obviously, weekend enjoyment makes subscribers cringe and not really check most mails on Mondays. Now, my fear is Tuesdays carry "the reality [of work]". Though, Tuesday might still be fantastic to send emails. We'll soon get over this confusion, I just want us both to learn from it.
In short,
Tuesday, Wednesday or Thursday traditionally  get the best response in the B2B niche and that signals Monday/Friday as days when people(subscribers) have meetings most .
Tuesday is most suitable for web traffic too from most statistics.
Lesser emails gets conversion on Fridays till Monday.
Well, I see an opportunity here for you to take over the less competition after you try the A/B test I'll soon refer to.
ALTHOUGH, there'll be a lesser open rates because people hate to be that engaged on weekends.
b. Emailing Time – What exactly the best time of day to send emails is.
Now, from my personal experience, sending emails by 10.00am morning converts best in most of my statistics.
Most influencers claim that the Email Sending Time is best at exactly 10 a.m. Sending emails by 11 a.m is as well relatively cool.
Best Email Sending Time That Will Drive You Massive Traffic
To my surprise, sending emails by 8.00pm at night, receives more opens and clicks later in the evening for Campaign Monitor.
Meanwhile, when you send emails at 2 p.m, you're most likely lucky you attract the attention of those opting to chill as they observe a recess from work.
Moreover, from a study of sending emails by 6 a.m, 50% of subscribers view their emails first things first in their mornings.
The CNBC crew however interviewed John Foreman, the Deputy President of Product Management at MailChimp.
He was inquired what best time it is to market email. He replied
 in aggregate globally, I'd say Workdays tend to be impressive than weekends and also the middle of the day tends to be better, so about 10 a.m. to 2 p.m." Well, we're concerned about that time in this section."
This is an authority from one of the leading universal email marketing machine.
Guess what! I'm not dwelling in that opinion. Naaa!
You know why? This man further said some facts below:
The actual best time to send an email depends on a few things: It depends on what business you're in and it depends on who you are contacting."

If you think about when you engage with your email from day to day, it may change based on what's going on with your life."
Voila!
And this brings me to the second section…
2. The Easiest and Accurate Way to Discover That Exact Time and Day Best For you to Send Emails
c. Break Those Rules
You see! Survey is very important. The day time that works best for the Education niche subscribers can never work for a Fitness niche.
Can I confess to you?
I see these statistics as bureaucratic. Even though they are important. But the greatest answer to this topic lies in you understanding who your subscribers are. This is another amazing opportunity for single niche content marketers.
Have you(being a subscriber) ever noticed how those emails rush in at once at a specific period of the day?
Yes! And I'm pretty sure you'd scan only through and scroll off. Maybe select just few of your favourites alone who ain't real website comments.
Whereas, those days when you rarely receive mails are so interesting. You'd most likely feel to check what prompted an influencer to send on a rare time.
I'll tell you something? I fully met Henneke Duistermaat, CEO of the Enchanting Marketing brand through her unique mails.
Sounds familiar?
She's an email marketing expert who breaks the rule and emails at the exact time I'm convenient to check out my mails.
Unfortunately, a dangerous thing to break rule is: you might send emails in vain. Yes! If you don't examine and understand who your audiences are.
For example, a subscriber might be a teenager who is very passionate to know about freelancing. This subscriber will dwell most of his Saturday mornings checking his emails. And also maybe in Church service on Sundays. Fact!
d. How You Can Properly Break the Rule to See a Mind-blowing Result
Here, we must appropriately decide that time your subscribers will respond best.
How can you know your subscribers? Conduct an easy quiz to figure who they are(age and occupation). You can use plugins like Survey Monkey to get these details before they subscribe. Fortunately this might not necessarily be if you're on a narrow niche.
Better still you can ask for their age and occupation – as this goes a long way.
First, gather a good number of subscribers you understand. Maybe hundreds. The more narrow your niche, the more easier it is to easily find your best email sending times.
Now, we'll research on how best they'll respond. In fact, Hubspot recommends that you should reach a minimum of 1000 subscribers before you conduct the research on which time is best for you. Your niche might be a smaller niche which can still be a huge success when you understand who they are, what they do as job, what age they are, if they are still in school.
Importantly, get an MS Excel Spreadsheet set; Pick one of the most converting days from any stats that show the best email sending time for your niche;
Examine how your subscribers react from your Email service dashboard, the click-through rates, Open rates, and see what time and day converts best;
Then, record in your spreadsheet.
You can attempt an A/B testing. I'll recommend Sleeknote's A/B test. Start from touching the sample size. They'll be grouped. Make Group A a least of 500 subscribers. Section out another Group B with the same 500 minimum. Then, you compare what converts best.
e. Draft Emails When You Are Convenient and Energetic
Unfortunately, even when you abide by the above strategy, it can fail. Not that you are wrong, it's just you drafted the email when you got a bad mood.
Sometimes, we draft emails without considering the state of our emotions as at that time point.
Have you ever read one of your old contents and felt like kicking your ass? Sometimes, we draft while in haste.
Hence, to decide an exact email sending time, we both need to be in a right state of mind feelings, and emotions.
Writing Struggles – How to Overcome the 4 Inevitable Writers' Problems You'll Face
Conclusion
That best time to send emails still depends on what kind of business you market. What's your niche? For stats, it seems better to send email newsletters on weekdays between Tuesday and Thursday. Then, emails get engaged best at mid-morning at 10:00 or mid-afternoon at around 2:00.
Essentially, it depends on how well you understand your subscribers. What works for others most likely won't work for you. Fine, Mailchimp, SendInBlue, Optinmonster and the likes give stats. But majority of the scale may not work for you.
Hold your subscribers and discover their schedules and attitudes both online and offline. By this, you'll successfully find out what time is actually best to send email to your subscribers.