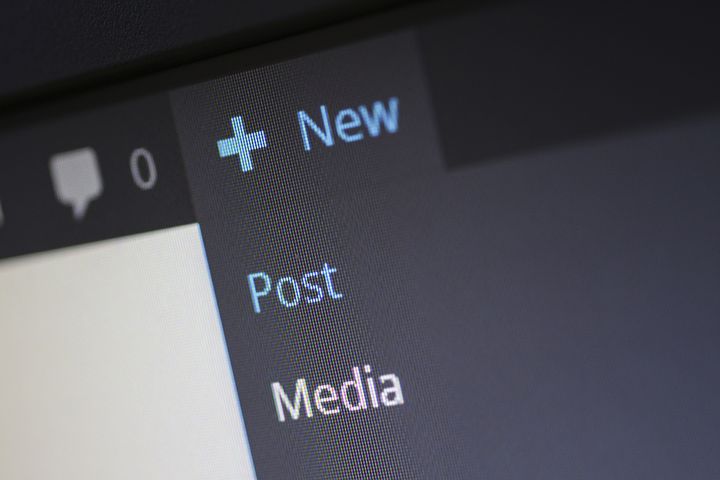 Getting fresh blog post ideas is tough…!
Especially when you thirst for blog post ideas.
I had sleepless nights, stressful days and sour moments to arrive what to write about. Just to ensure I make my fans happy and better. Even though I love it.
You won't believe this. Yesterday, my bosom friend inquired what my next post this week is. I even thought he had another useful surprise for me. Not until he typed the major keywords of this post on Google.
He showed me how hundreds of blog already solved this problem. He said, "why the hell do you guys still deceive yourselves, repeating what exists?"
I told my friend not to worry about what he doesn't know of.
In this year, if you just blog anyhow, under the excuse of following your passion, you'll just, waste money, time and wear yourself out – looking for new post ideas and topics to write about.
Because you'll follow the strategy working before, you'd just waste your time marketing without making a dime or a fan. What works before doesn't any longer, and Google ain't smiling at all seeing thousands of blogs proving to be helpful troop to the blogosphere every day.
1. Who are your Visitors?
You are the employee in this sense, while your fans are the boss. Remember, to impress a boss to increase your salary, it's essential to understand his nature. You need to answer these questions to derive topics to write about but first determine who your fans are :
What job/business do they involve themselves in?

Where do they stay?

Are they majorly males? Or females? Or both genders?

What are they looking for in my blog?

What impression do they have for my blog if my friend should meet one of them on a street today and ask him about my blog?

Where do they stay and how are they affected by the current trends?

What are their ages?

Are they professionals or amateurs?
You're solving just one problem of either entertainment, inspiration or help. There's no such thing as new multi-niche blogs' success anymore unless you wanna spend hundreds of dollars on ads. And your audience must find trustworthy that you'll assist them to meet their aims in your blog.
People are very wise these days. They never want to release their money anyhow or waste their data. So, you must be sensitive in giving them new posts.
After you collate who they are, you'll easily flavour out new helpful blog posts that will center on these people.
For instance, what a reader is currently going through in a place you've discovered a chunk of them are is one of the breakthrough blog post ideas.
They'll promote you and your brand freely. You'd go in circulation in no time. Because you defined where they are and you transmute how their current trend can help them, inspire them or entertain them.
2. What Interests Visitors most?
Getting to know who your audience are is like planting an Apple seed. Pruning and ensuring proper Apple plant growth is just like identifying their areas of dreams, choice, goals, aspirations, aims and objectives.
Before you can grow your blog to a success, you need to ensure what your audience really wants from you. You may run a survey in your through the Survey Monkey Plugin, or any like means, just to document what in particular issues you need to solve through your blog post ideas.
Fortunately, you'd get topics to blog about and write about.
3. Explore YouTube Channels in Your Niche 
You're not necessarily an expert before you start blogging in your niche. But you must be. Learning never stops and the rate which videos inspire is effective than black and white words.
Graphics will always be catchy and new ideas will flush in as you watch the latest releases of different channels in your niche.
Getting new post ideas should be the easiest thing in blogging. You'd get what to write about by that.
4. Spy Into Your Competitor's Blog and Steal
Without plagiarism. Let alone of violating copyright.
5. Visit Your Niche Section in Forums, Study What They Post, and Their Reactions 
I use Warriorforum, Nairaland and Quora. See! There's no how you won't be fired up to either comment and even open a thread if you're really passionate about your niche.
We have experts, amateurs and novices who are your potential customers.
You can register in that forum and answer questions that'll refer them back to your blog.
New current post ideas that are currently going on trend will never be hard to find.
6. Visit the Bookstore 
Yes. This may seem a little tricky and stressful. It's damn funny. It was just a recent ago I got to know how much opportunities are there to make those people bookstore entrepreneurs as friends. They know every thing about trend.
They sell virtually most books in many niches including the magazine world. Especially for any entertainment blogger, rich new blog post ideas would troupe in if you do that.
Conclusion
I never promised you it's going to be easy getting what to write about. But those hacks are the easiest and most efficient ways I use in generating my traffic.
And what makes it easy for me is that I make them as fun. Instead of struggling with them, develop out the fun in them. And your blog traffic won't increase alone, but also never make you run out of blog post ideas and topics to write about.