"Gosh! What the hell! I daily keep faking my memories! Huh! Fuck! This, a moment I'm kinda pretty broke😔. It ain't gon' freaking work 😩. "  "But Can I start a business with no money at all?"😕
Good News!
You can start your own business – empty-handed now!
Yes. Arrange a coffee cup, sit and read this short secret which millions and I used, in starting out everything pretty bluntly! 😉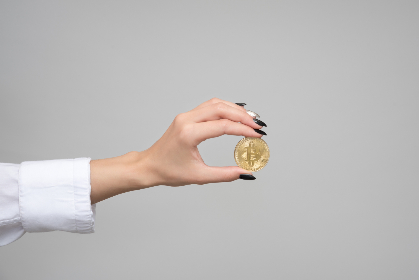 Your dreams are just about to come true if you can be determined.
A hairstylist in my area told me how her cousin applied for a teaching job to earn some bucks. Just to secure her capital for proposing a Poultry Farming.
Deep down inside of me, I was worried. She doesn't need such… Although she can do that… But as per this era when teachers are paid few bucks, she'll work for years before she reaches her target.
If she has these secrets, maybe she could just merge them with her job and before a year runs out, she would get her stuffs on deck.
Don't fret yourself on where or how or when you see the money coming from.
You have that money shouting right inside the business door you've been knocking screaming 'process me'. But you may not have the keys yet. It's not a problem. You'll have them now.
Many asked me of how then would it be possible to start a business when there's no capital to start with. The cheatframe answer to that is – "start as if you've already been into it".
Seems unclear?
I'm going to expand that insight in this work and you will understand better.
Can we shoot?
Draw a Serious Plan(start a business with no money at all)
You need to take a pen and a paper, create the total number of people you will need for profit with where they are located at.
And this drives you to create a plan where you will need to go and serve people for free – after you've got the location where your potential customers are. You list that as part of plan.
Hello! You will draw the time frame for each plans and programs that you scheme. You need this because, it helps you to foster seriousness.
Besides, add to your plan how you must be hardworking and providing the services for the customers so that these people will recognize you for who you are. Dear! This is called business. Take a sip! Breath!
Begin to Offer Useful Values Everywhere
I sincerely agree with you on how tough the previous tip might seem to be. But it's freaking simple. Just you've not taken a step to do that yet. (which I trust you'll do after reading this).
Offer tons of value… With immediate effect. When I started as a blogger, I had nothing with me to pay co-workers.
But I had to be the many coworkers – just to make sure trying my best to give values for my readers.
Irrespective of your business, be the assistants you'd have hired. Provide tons of solution for people's problems for free and get a particular identity flag from many.
By this, it will be blind to you that your reputation is going wild and wild already. Even if you don't charge yet for these things. These customers are humans. They still expect when they will stop enjoying your fair treats.
Note: I don't say you should sell anything for free now. I refer to the values called 'services'(not goods). 
Meet Leading Entrepreneurs
Approach experts in your area of specialization and make friends with'em. Do not let them assume you are begging. Be confident and cheerful. Let them know you appreciate their efforts in ensuring stability in their business.
Ask them questions that will help them improve their businesses and immediately show your interest in starting your business also. This will be a spell on them on revealing some things.
At this stage, even if they'll be threatened to see you as a potential competitor, they will be honest in answering any questions you ask them.
Offer a hand to help them as this brings us to the stage of Volunteering.
Volunteer
Offer your potential competitors a helping hand
I now guest post in over 5 big blogs out there – even since I haven't had my personal blog set in place. In blogging, this stage can be called guest posting.
Now, I can easily redirect my audiences to my blog; then I can build links in whichever smart way I want – which won't hurt the health of where I guest post.
It's a bonus for you. Why won't you go get a loan peacefully since you have an audience already?
Hello! I don't ask you to steal anyone's customer. What I'm saying is that you'd have the 'how tos' on how to effect your personal audience (which you'd have grown)
Launch and Upgrade Your Business
I can assure you that after those four stages, you would have that opportunity, that place, that plan, that avenue – to get no matter how small the money is to launch your own small business.
Let the people know that you have started your brand and then, you will agree with me as I earlier said that you already started your business long time ago. That you have started "as if you have already been into it".
If possible, freely promote this business on social media everyday, and see how your business booms.
Wrapping Up
I'm sure you will now be able to start your own business with no money. As you can even see it's more advantageous because when this money comes, you'd have an engaging audience to patronize you.
Engage with your audience, call them, send them texts, say hi to them, strategize how you'll surprise them and see how you'll soon leave your competitors behind.
Comment below for me to see your take on this issue – how start a business with no money
Kindly share to Facebook or Twitter to save a hungry soul.
Let me see your view below now! On this secrets on how to start a business with no money at all.