I won't lie to you; winning a sweet client is difficult.
Wait, don't think that way. 
Yes, that's just what our colleagues shout all around. But must we sink all what they say?
Okay, here's the thing: winning a client shouldn't be tough. 
When your winning proposal gets a response, don't be anxious. 
Lighting up your contract's fire is the next, but anxiety will fling away your smartness. 
A dumb client can smell anxiety from afar, and it'd destroy her trust for you.
Now, the expertise you reflected in your proposal/pitch attracted a response. 
To defeat this second challenge of the client re-affirming your expertise, try these: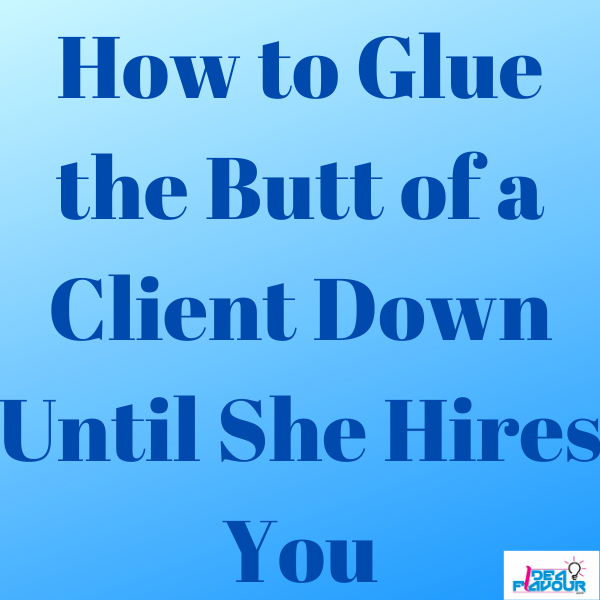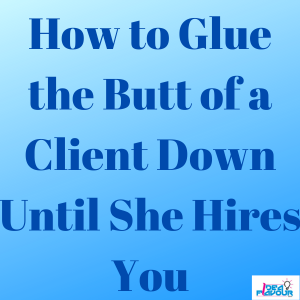 1. Welcome your Client with Three Delicious Snacks 
Ever since I turned a client on Upwork, I detected a truth many freelancers don't smell. 
First, this potential client you're targeting is 3x hungrier for a breakthrough than you do.
You know why?
Getting remedies to problems isn't only cost-demanding, but also hectic. 
Clients endure seeking the perfect freelancer with considerable pricing. 
Even when your potential client's budget is high, feed him a snack called "affordability."
Remember, no human neglects affordability when it comes to investing.
If you want to glue down a client's butt, your first response to her must answer three questions: 
a short and concise answer to her statement-response to your proposal/pitch;

why your service is perfect and uniquely the best;

and how you're the most affordable.
Above are the three sumptuous snacks.
Now, affordability is entirely different from cheapness. 
When you're cheap, your service's result ends up cheap. 
But an affordable service isn't only termed as one of the best, but also pocket-friendly for clients and investors. 
Delete the meaning "cheap" from your business writing priorities, replace it with "affordability," and watch how you amass clients.
2. Set Asides Pricing First
He knows he'll pay you. Don't be anxious to bill your client.
Your client isn't bothered about paying you. Paying you is the last on his scale of preference. He's contracting you for a primary purpose. Not money.
Please, focus on the primary purpose behind paying you any amount of money – at first. 
In fact, shield it temporarily when the client demands your pricing, by responding with your obsession to the main goal the client is looking for. This potential client won't only trust you but also develop a high confidence level for you.
At times, you may need to spend from your pocket to run the project. That's a different case, especially when the client is unaware you're to hit your bank. In such case, tell him.
But don't forget about your money. Some clients are stingy. Some may take you as a philanthropist. Kindly check the first paragraph of this highlight, you'd notice I emboldened "temporarily."
Before the end of your first-ever conversation, end your generosity conversation with a promise – that she won't regret investing with the right freelancer. 
Or, try to invent a crafty reflection appreciating her paying you – to remind her you're interested in payment.
3. Remind the Client how her Hunger will Lead to Ulcer
As funny as this sub-headline may appear, your client will find not sealing his contract with you deadly.
This particular super-glue won't free her attention until she starts the contract with you. 
But how should you apply this? Understand the job description well. 
Unfortunately, if the job description isn't well detailed, this strategy may not work. 
When description is well defined, congrats! 
Pick up the most significant problem the client is hoping to solve, then craft out at least two deadly challenges the most significant problem will lead to – which you have successfully handled for other clients like her.
4. Be Brief and Accurate
Don't be wordy. 
Avoid fluffs and useless words.
Ten seconds is an asset to most clients, and you must delete every tiny time-waster. 
But with your brevity, don't neglect any polish that'll vibrate your indispensable service. 
5. Be Patient with your Potential Client
When a client stops replying to you, don't stalk the client with messages. Most follow-ups depict anxiety. Remember what I told you anxiety does in the introduction of this post.
Wait for a response. 
Usually, a serious client willing to work with a perfect freelancer like you should reply to you when you apply these five secrets.
Bottom Line
In seasoning our ideas, I've just exposed another set of proven realities that'll glue down your client's butt – to contract the premium you.
And is your service (actually) premium?
Hands down, is our service worth tagging as premium?
This post will go a long way in other freelancers' lives when you hit the share button on your screen.
Godwin will be glad to answer your questions in the comment box below.