I was mentally drained, exhausted and destabilized.
You aren't the only affected.
Either you turned a keypad warrior or a protest comrade, #EndPoliceBrutalityinNigeria embraced our harmless innocence, even though we hope it yields.
But can I tell you something?
Wahala for who no get online market o.
I mean, if you have no offline job yet, things might go worse. You need to triple your online marketing productive abilities, and don't expect anything soon than victory from the Nigerian government, till 2023.
Unfortunately, it won't leave out online marketers. Three terrible situations will affect insensitive freelancers.
And today, I'll show you how you can manage those situations not only for your mental health, but also for tripling your online income during this deadly time.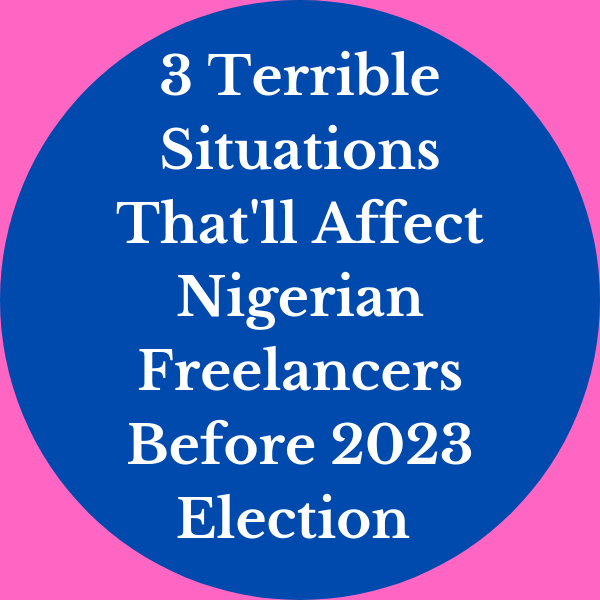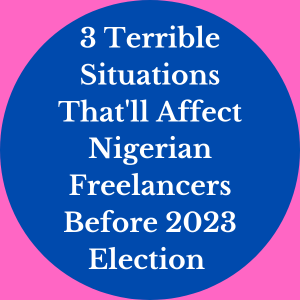 SWAT's Pallaver
Our fight is against "yahoo yahoo" and brutality at all levels of the Nigerian scope.
Legit freelancers aren't only milked, but also brutalized.
Now, they said Swat, again!
See, SWAT or no SWAT, get yourself registered. Corporate Affairs Commission will gladly testify to them you aren't a yahoo boy. And your recognition will be there for a long time.
As far as I saw, no one has fired any SARS officer.  Even though we share with Police's unfortunate bad salary circumstance.
But, we all know things will only be worse for government now without a smart restructuring.
Whatever, ensure you're registered with CAC.
Your Mental Health
Sadly, coming days might hurt your health, mentally. It did to me, but I immediately adjusted to normalcy. To secure your mental health, schedule your 24 hours with productive apps like "Colour Note". You'll find the free app from App or Play store. Don't be distracted. You'll lose focus, because most Writers get emotional.
Not that we're to neglect our #Endsars movement, but we must be smart. Besides, many videos and graphics are either fake or extracted from past years.
Since the past two weeks of this agitation, I never had a chance to attend to my clients.
I became so emotional that all my priorities were towards the success of the cries.
It was almost detrimental to my online work, because I almost lost my senses due to the frustrations and sympathy we felt.
Unfortunately, watch out for more.
Not that I'm hungry or financially uncomfortable. See, abundance dey, by God's grace. But I'm just a type who puts itself in the shoe of the oppressed.
It's an obvious fight between the oppressor and the oppressed. So, if you're like Godwin, your mental health will be affected if you are not careful enough. And it'll shake your online market with clients.
Luckily for me, I got a rugged heart to swiftly absorb any mental instability. In fact, as I speak to you, I've delivered everything I was meant to. As at yesterday alone, I delivered three different gigs.
What am I saying?
Don't compare your health with someone like myself. Unless you got a rock heart, avoid anything that'll offend your clients.
You are a brand and your first priority has to focus on helping your client's problems solved. Invest more in your
toolsets
(Grammarly, Copyscape, Ahrefs etc.);
skillsets
(online courses, seminars, webinars and so on).
Inflation
We have a high chance of Naira falling in value. Just keep on exchanging your dollars at a better rate. Unfortunately we'll need to buy more food and goods at exorbitant rates.
Do something that I do. Activate Piggyvest through this link. Save your funds in dollars (with piggyvest's Flex Dollar feature).
You can in fact connect your BVN, so you can easily manage a lucrative personal finance with just a tap on the screen.
As naira falls, your saved dollars increase in value correspondingly. Come back and thank me.
Also, if you're a Nigerian, keep on exchanging your dollars at a better rate.
Bottom Line
Expect inflation. We both earn in dollars, and devaluation might though seem lucrative, but it'll affect our spendings.
Terrible days of retaliation on the destroyed public infrastructures, let alone of Covid-19 palliatives are behind the corner.
In spite of the fact that Nigerians woke up, subsequent protests can still be as massive as this but still yield little or no effect.
Your mental health and security is at stake without taking seriously those two. Save lives by sharing this with those share buttons.
Stay safe!