Freelance writing is difficult, and it'll soon turn worse. Check what Bidsketch said.
Don't be scared yet. When you're just coming in, you'll find getting new contracts frustrating. You'll have little or no problem when you follow a geek who is familiar with how freelancing works.
Clients wouldn't knock on your room door to pay you thousands of dollars. You'd need to visit them with your offer. Here's where applying for gigs comes in.
The sad truth? Clients' attitudes might make you feel less of a human. Not that they're at fault, you're just irrelevant to them. The truth is bitter.
Wait, don't feel bad. But we need to clarify certain truths. Imagine you established a million-dollar company, and now you'd need a copywriter to polish your offer to the world. How logical is it to hire an amateur copywriter?
See, I have no gain in telling you lies. I'm also a client on these freelance platforms, and I can boldly say: "hiring a freelancer appears tougher than looking for who to work for", because what worked for your previous client may not, for me.
Even the self-acclaimed professional may end up submitting rubbish. Until I do it myself, 75% of the so-called professionals wouldn't get it right. You may ask your clients.
Why does it look like I'm supporting what I shouldn't have sides with?
Okay, think about this: would you want to settle for an amateur to work on your brand project?
That is why clients treat you this way. But today, I'll elaborate why clients don't reply your proposal and how to overtake others in this pitching game.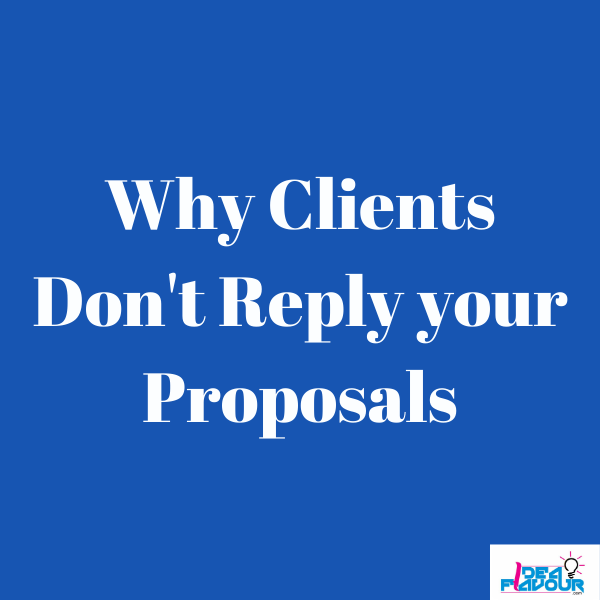 Your Samples aren't Relevant Samples.
Samples represent your CV. Those guys aren't interested in any other thing than proof of your credibility.
If your proposal lacks a convincing sample, forget it.
Some wouldn't even add samples. As a client, would you reply to such a pitch with no relevance?
Can you now see why clients neglect pitches?
Fully understanding her job description's fundamentals, a relevant sample is a little ticket into the First Class seat of interview amidst this Regular aeroplane seat of your fellow proposal pitchers.
Please, don't submit samples. Submit "relevant" samples. Samples not relating to the niche or focus the significant problem the job description cries out is useless. It may work for you, luckily.
But you'll fast-track things when you quickly craft a new sample which shouldn't take you more than 20 minutes if you really can handle the gig.
Little or No Results
If you've been in this game for years, what you're doing wrong is you think money is the only pay in online marketing. We have seven different payouts you should get from all contracts. The feedback on your work is the most important.
That's a little Degree certificate for the next contract. Create a service page on your brand's website and add all brands you've successfully worked with, with their feedbacks. Ensure you communicate a passion into them to write mind-blowing feedback.
The more you work, the higher you go with pricing through that. You'll struggle less as you climb the ladder.
If you don't have a website, create one. Was that not last week when we organised an SEO webinar… I told participants of the lecture: "You're not yet serious with your online market without an online office; How do we build credibility and trust without one?"
Your results will scent a sweet perfume on your proposal, and your potential client would smile after sniffing it.
Summary
In short, how experienced you are smells on your proposal. It could be a foul odour or a delicious aroma. If you just knew you've always pitched bad-smelling proposals, attempt free projects, but convincing feedbacks as your pay.
Or probably reach out to your old clients for convincing feedbacks. How you can communicate here would determine its success.
If you're just starting out, stingy clients with $5 for 1000 words will reply to your innocent pitches, but you have nothing to lose after you're done with their contracts. You can replicate that for one or two months to restrategize. You'll soon smile at your bank account when you become a real professional.
A professional is not one without results.
You can start bragging about your results as another form of branding. Nobody is paying your bills. But, brag professionally.
Results, samples are hidden certificates to winning contracts.
And be sure you genuinely know your onions.