Musically reveals a sporadic hike in how people stream music today more than ever before. The study shows how people listen to music for about 18 hours every week, up from an average of 17 hours just a year ago.
This trend is set to grow, which makes now a great time to learn how to start a music blog.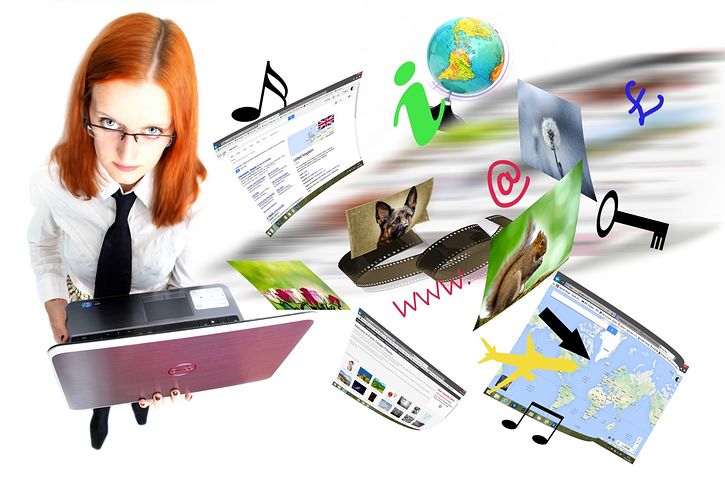 Before You Start
Your Blog
Spend Time on Successful Music Blogs of Your Take
Knowing what worked for other successful music bloggers and how it works is essential.
Music blogs like BuzzBands.LA and OM-Records.com have ways they narrowed their niche. You can browse up similar blogs and spot what you're up to.
Notice what they have in common; how they arrange their posts; what monetisation model they use; how comments and reactions appear; and so on.
We have thousands of successful music blogs out there. You that are just coming up have works to do. 
They'll be your competitors in this field, and you can easily dominate their space if you follow this guide carefully. Your competitors amass tens of thousands of visitors per month.
How they did this isn't left out from their blog. Yours is to detect this and do the same but with an addition of flavour.
You also flavour music blogging idea when you build a brand in that field.
Observe what tools they use to execute every function in their blogs and research how costly, practical, functional, and effective they could be. Builtwith can help your research.
Find out how often they publish, and what sort of content and Record Labels do they relate with?
Get familiar with how they send newsletters: and, importantly, how they make money.
There are several ways music bloggers make money. It could be through Google Adsense, Affiliate Marketing, Sponsored Posts, Advertising Spaces, or Real products – depending on the owner's exposure. Observe how they monetise their blogs. 
Spying on their blogs can either encourage or discourage your vibes. But I'll tell you that nothing is complicated in music blogging. Since you have a passion for it, the rest is solved. 
Demand Guestpost Opportunities for Music Blogs 
You may offer a helping hand and write a post for them. Luckily as you get a spot, you'll get used with their audience; and even gain their loyalty.
Prepare your mind to abide by specific terms and conditions guiding every guest bloggers.
For instance, it could be restrictions from including affiliate links, inserting external links, and the likes.
Some blogs prefer that you pitch content you once wrote before they approve your guest post request. Nevertheless, they're interested in serious guests that'll freely assist them in posting what they want to be published. You can do that. You're up to something. 
N

ote Down Areas of Slackness
Note down the loop-holes and gaps where you feel require corrections. These will be areas of focus your music brand will work on.
It may be the User Interface, Website Speed, design and the likes. It could even be the average word count of most blog posts.
I don't say you could be that mean and not suggest areas that can collapse their websites. But trust me, most times, a CEO will always act like one. Use that chance. 
Choose a Niche for Your Music Blog
This final stage before you start a music blog is essential. It can make or mar your blog big time. A niche is the subject matter of your blog. By it, your blog will attain rapid or delayed success.
The more focused your niche is, the easier driving organic traffic gets. Music Blogging is a niche, just as Content Marketing.
Music Blogging is broad. You may narrow the niche down to, let's say, Local artists biographies; Local artists contributions; Gossip on music Artists, or even a central focus in celebrating music by artists.
How to Discover Your Music Blogging Niche 
Are you interested in chatting about international artists? Local Artists? Or both?
Consider which music genre you're interested in while you think of a niche to choose.
Perhaps, now that it's mandatory you brand your music blogging on a niche, you can answer this question and go for either of the three options above. 
What genre do your potential audiences want?
Are they teens, kids or adults? Most times, your favourite music genre may not interest the majority of the populace you'll target. 
At where are your potential audiences located? 
Keeping in mind where your potential audience is located will help.
What's your favourite music genre? 
It'd be important you as well blend the moment with a genre you like. 
How to  Launch Your Music Blog
Choose Your Domain Name

 
You may then purchase a domain name. This is an important aspect that influences success in blogging in the music niche.
The name that'll be typed into Google for whoever seeks to locate your web page is an essential identity that defines the brand of your music blog. 
"Google.com" is a domain name. "Ideaflavour.com" is also a domain name. Your domain name is the first signal that distinguishes you from other sites.
It is a top-level flag that represents your blog's existence. It signals what your blog is meant for.
How to Choose a Domain Name for a  Music Blog 
I contemplated on two choices when I decided to choose a domain name valuable for my niche. They were between a word or two words. I chose 'idea' and 'flavour' due to my beautiful plan for my visitors. 
It looks peculiar when you coin a word that hasn't ever existed. "Twitter", for instance is from coinage. "Libra" is as well. But ensure that you investigate succinctly that such domain name isn't yet bought. For example, a trademark might have been certified on certain words which aren't online.
Two worded domain name like "idea-flavour" makes sense too. I love it. 
The reason why I prefer two worded domain is its Seo-friendliness. Hence, I recommend that you do some Keyword research on musical terms with high search monthly volume.
Ubersuggest is a free tool that can amaze you. For instance, "musicblog.com" alone will naturally drive you traffic with no stress. Music blog post ideas are also feasible with Ubersuggest.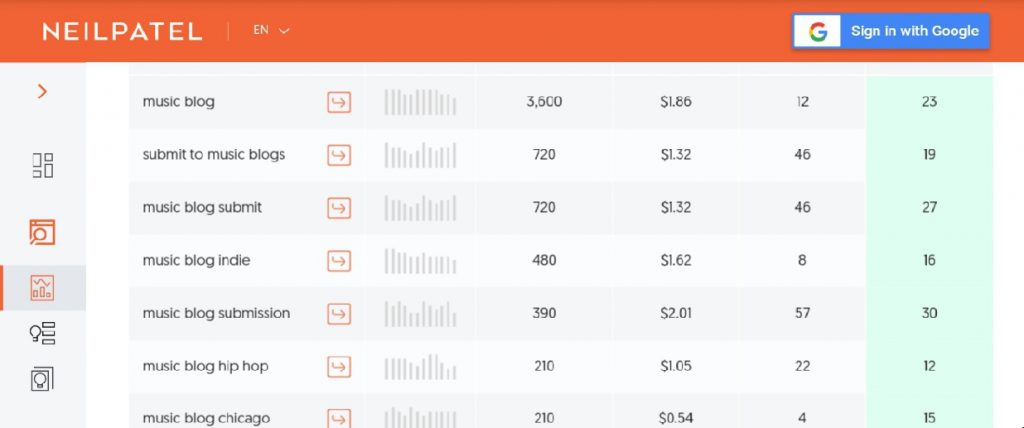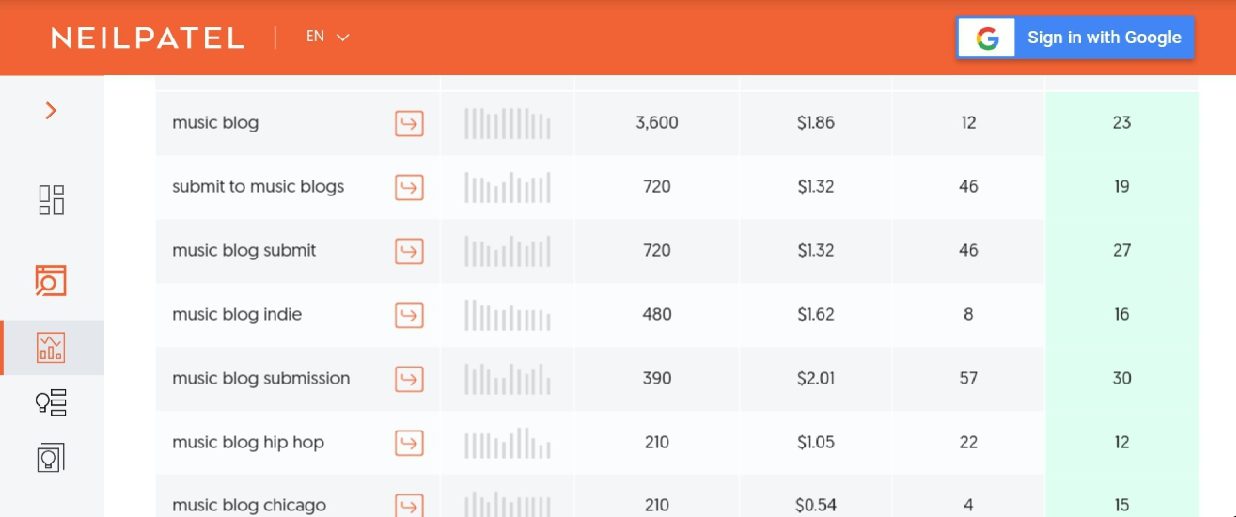 Because of thousands of search for it. You can see it. 
Top-level domain names are the ones internationally targeted. For instance, StreetDose.com is a TLD. While ".com.ng" or ".co.za" extensions are locally purposed. Depending on your niche choice, you can choose your purchase. 
Understanding how to buy a domain name is crucial. It could be an arduous task for you when you don't buy it with hosting (which I'll explain to you soon).
Almost all Hosting company offer domain and handle the arduous task of proper directions. 
And if you're sure you can handle the risk to target a domain by yourself with no hosting attached, you may try Godaddy. In fact, Godaddy offers you a bonus. You can buy any domain at $1 for the first year. The renewal fee is $14 and above for Godaddy, $10 for Namecheap. Even though, I'll recommend that you buy a domain attached with Hosting. 
Incredibly, Bluehost gives domain name for the first year, FOR FREE. You're not charged for any kind of domain you decide to go for. You may click on here to get yours. 
Choose Your Hosting Company Wisely 
Hosting companies are responsible for the security and effectiveness of your music blog. We have different hosting companies like Siteground, Hostgator, Bluehost, etc.
Like a mobile phone and a Sim Card, the phone is like the domain, while the Hosting is like Wifi or Internet Service Provider(for Sim Cards).
But, this time around, hosting companies are the ones responsible for your appearance online 24/7. 
Depending on your budget, different hosting providers apportion levels of service. They could be local hosting companies within your nation or international companies(like Bluehost).
It's however, important you carefully research how trustworthy a company you choose is worthy of reliance.
I carefully researched the best option for hosting, and it's Bluehost. WordPress recommended this company for aspiring bloggers. 
Whenever you are set to get hosting for your music blog, take cognisance of the following:
Bandwidth 
Bandwidth is the capacity or the space given to each of your blog visitors that make a whole at a period. 
Such access given to each visitors could be measured in bits per second. The more the bandwidth of a hosting plan, the higher the capacity of traffic such a hosting plan can contain. 
To start your music blog, I wouldn't recommend any hosting plan below 50,000GB Bandwidth. Many hosts give unlimited bandwidth. 
Bluehost is a superb hosting company that I trust with 24/7 customer service. They'll attend to every one of your confusions right from the stage of installing CMS.
Asides, they'll guide you through the process of installing crucial plugins. All packages support unlimited bandwidth capacity and do not have specified limitations.
This means you won't be billed according to the amount of memory or space for the bandwidth used.
SSL Certification for Your Blog's Domain
Secure Sockets Layer should come with your hosting plan. In Technical Search Engine Optimization, trust in any domain search engines as Google will trust is tagged with "HTTPS".
Google's algorithm acknowledges "HTTPS" preferably to "HTTP".
An online YouTube Webinar tailored by Google Ads officials in April 2020 frowns at domains without a Secured Socket Layer. When you check the full URL of a web page, the HTTP with "s" infers a domain with an SSL. 
An SSL certifies your music blog domain as reliable for searchers who use specific search engines to purchase certain services.
If you use Google Chrome, you'll be warned against a danger ahead of any blog's domain with no SSL certificate. It's pertinent to budget this importance with your plan. 
Fortunately, most hosting companies offer free SSL certificate for domains you purchase. Bluehost as well gives free SSL. 
To rank the front page of the search results, you'd perform specific On-page and Off-page optimisation.
Unfortunately, when you fulfil all laws of optimisations, it could be a waste of time without an HTTPS trusted domain.


Because the signal it gives Google is detrimental to how your contents will appear in search. 
Storage or Memory Capacity of Your Blog
The disk space of this music blog needs attention. Just as your Memory card and your Flash drive have specified spaces, you'll be restricted to certain terrains that'll limit the pace at which you'd upload files into your blog. 
Music blogging requires a vast storage space due to several music files you'll be uploading. You'd need specific music videos. Huge storage space is needed. Bluehost offers 50GB disk space for the least plan.
Customer Care Support and Service 
This is a crucial treat from gurus in the webspace that'll protect the well being of your presence online. When you are offline, the people who'll ensure your music blog is up and running 24/7 is your hosting company.
Hence, you can seek their attention for help on any confusing matters arising when you come back online to maintain your blog. 
A reliable hosting company offers prompt and undelayed responses to questions asked. Another crucial thing is Bluehost's effective and remedy solution.
For your music blog to come online reliably, you may go for Bluehost. 
After purchasing your plan, you'll need to activate some settings. Another reason why I prefer Bluehost is its One-click Installation function.
You can even consult customer care to help you set that up. Such that the remaining work would be to start publishing your contents right away. 
Install a Content Management System 
A CMS means you'll construct a framework where your posts and theme would come to visibility by any visitor in your music blog.
You'll be able to upload contents such as videos and music through a supportive foundation. 
Joomla, Drupal, Tumblr, Blogger or WordPress are instances of CMS. WordPress is what I recommend for everyone because it's still the most accessible and most understandable construct for newbies to grasp quickly.
You can easily design your theme the way you want without any hassle. Stats show that over 25% of web users operate on WordPress. 
Another thing I'm impressed with about Bluehost is their One-Click Install WordPress benefit.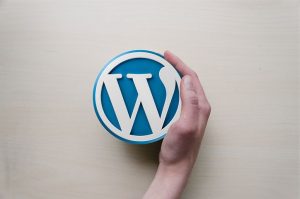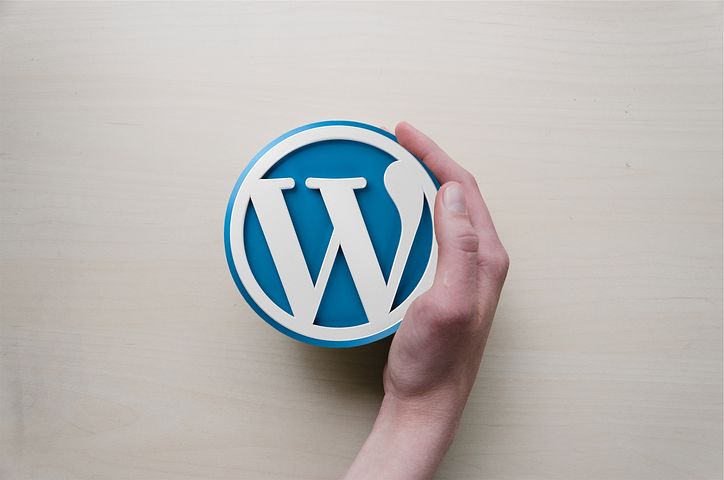 WordPress enables you to access over 45000 free plugins. Plugins are like the body parts that make up your blog. They are the cooking ingredients you add into a soup that makes it saucy and sumptuous.
Install a Theme to Start Your Music Blog
A theme is a structure that appears to anyone who visits your blog. It's essential to use a fantastic piece because the first impression visitors encounter in your blog lasts longer.
Depending on your choice, themes could be premium or free. Premium themes are known for their reliability, flexibility and mobile-friendly user experiences. 
This doesn't mean some free themes are not with these great qualities. But the best I'd say is that you conduct deep research on the kind of theme you'd use. Because at times, some premium themes could take a century to load. 
In the same vein, you can hire a web developer to design your own branded theme. You may head straight away to Fiverr or Upwork, and you'd find more than enough developers that can help you out. 
But for beginners, I'll suggest that you first try a reliable free theme. When your music blog starts to grow into success, you may then develop your own branded theme. 
Some premium themes could be nulled, and as a result, some websites could be available for free download. For instance, the Authority WordPress theme is a $59 premium theme nulled by developers and available for free downloads.
But as much as interesting this sounds, it's unfortunate to go for the idea because it'll make your music blog vulnerable to hackers.
I use the premium version of the Authority theme. It's only $59.
Fortunately, thousands of free WordPress themes are available for you. Many of these free themes enable you Customer Care support, security and even top-notch reliability.
You may click on the Appearance at the menu of your dashboard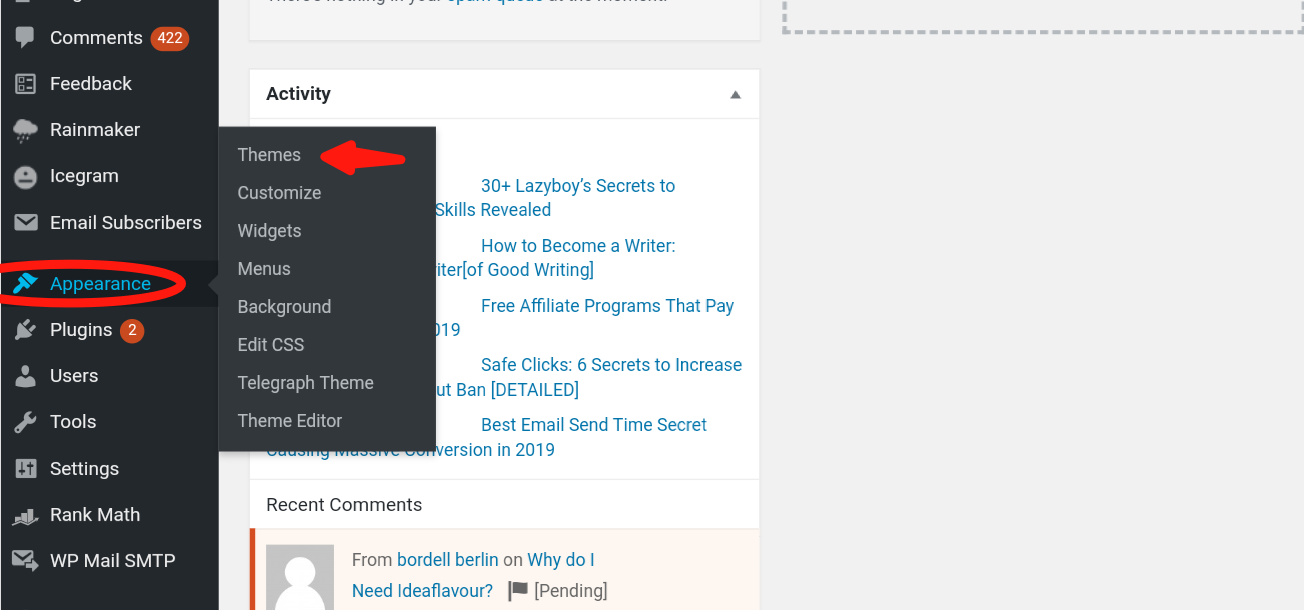 You can also browse up selected and recommended free themes by trusted bloggers.  
After installing a theme, log on to your WordPress dashboard; click on the Menu; scroll through the "Appearance button", click; select "Customize"; and design your web appearance as to how you wish, depending on the available limitations of the theme. You may check the above image. It explains better. 
You should pay strict attention to the essential areas: the Header bar, Menu bar, Recent Posts, About Yourself, and the Footer area because these are signals that'll make you a professional in your field. 
The Importance of Your About Page
Create a new page and title it "About", following the guide in the image below:
Click on the "Add new" below that arrow. Your music blog's About Page explains what you are and why a visitor should be glad to have you on board. And you can easily commit the most significant error with this About Page by passing across the wrong information to your visitors.
Did you ever notice, most websites carefully ensure that you know about them in a way that'll impress you? Your blog visitors won't trust you without seeing who and what you are. 
Why is the About page that significant to consider as a start for Music Blogging?
It exposes your visitor's problems which could be information about certain celebrities, for instance. You'd then explain how you solve these information problems – on your About page. 

Your About page can make your readers happier when they see a realistic and transparent medium as a solution to their information or media problems.

Your About page explains what your music blog stands for to give reasons for any visitors always to return; your history and likes; your passions and aspirations that could benefit your visitors; and exciting kinds of stuff about you personally.  
I'll be blunt. Ensure you avoid many talks about your products, service, and business because those guys are not interested. They care about themselves. 
When you write about their problems, you grab their attention. This is a perfect start to a professional music blog. 
You'd need to install the Simple Author's Box plugin from the Plugins option of the Menu area of your WordPress dashboard. You can set this plugin to appear on the front page. 
Install Important Plugins 
Plugins, as I earlier mentioned, are the main parts that build up your music blog as a whole. They are the Behind-the-scenes that implement every task you carry out with your music blog.
Just as the name implies, they infuse the required tools and spanners that ensure your aims and objectives are achieved. 
Unfortunately, the lesser plugin you install, the better it impacts your search engine optimisation. Because the page load speed of your blog must be fast, hundreds of plugins can't but make the pace slow. To positively affect how your contents appear in front of Google search visitors, your speed mustn't be slower than 3 seconds.
To install these essential plugins, check below pictures.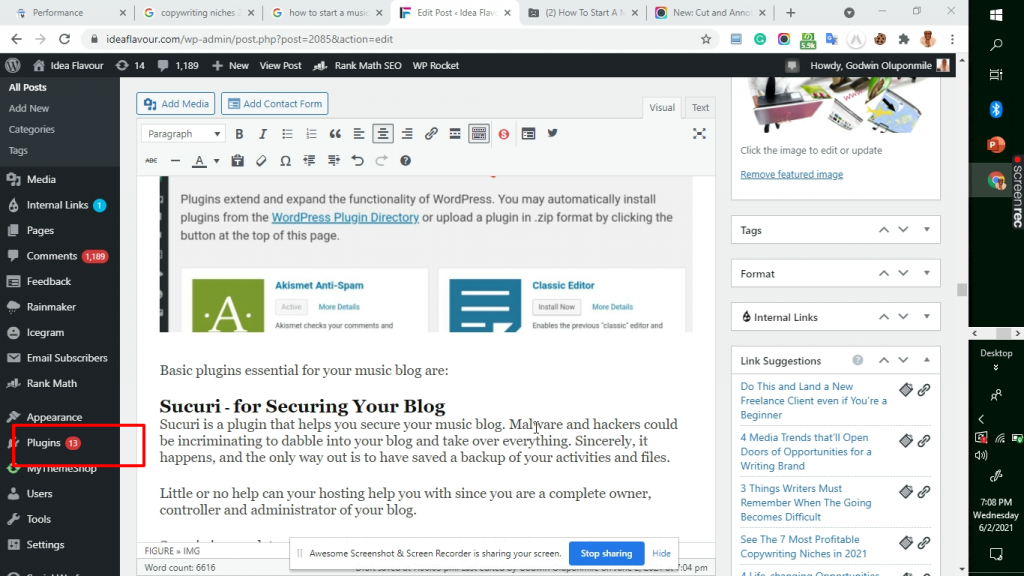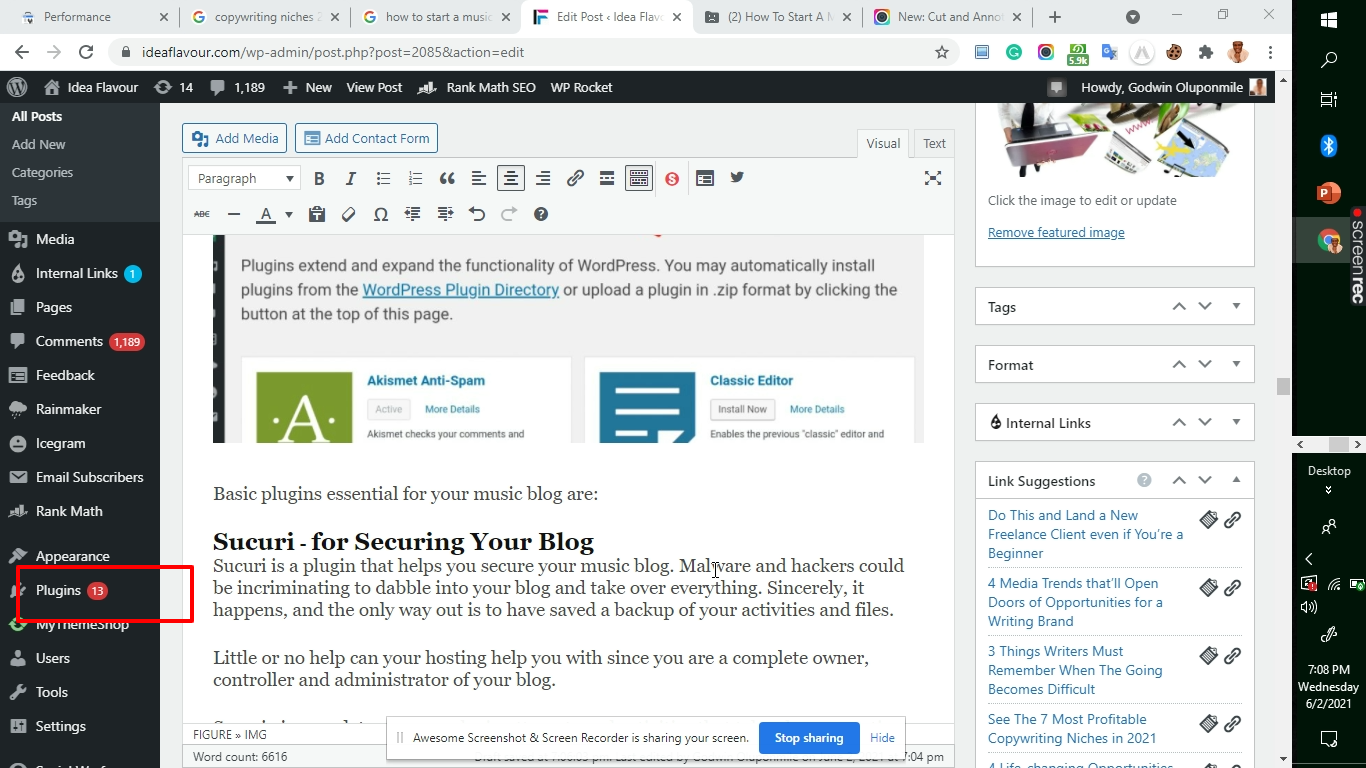 Click on the "Add New" above; then, you'll see a page. You can either upload a plugin you downloaded or bought through the Upload Plugin button. You can as well directly install any WordPress plugin you wish to search for – right from your dashboard here: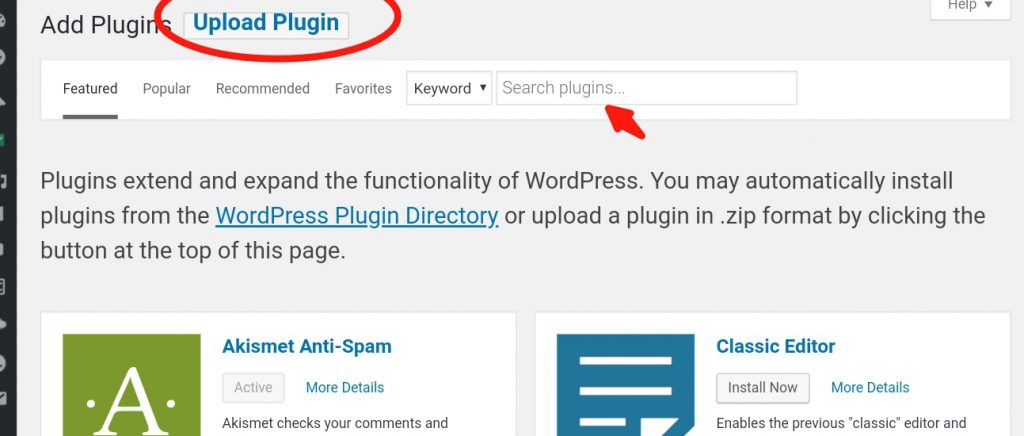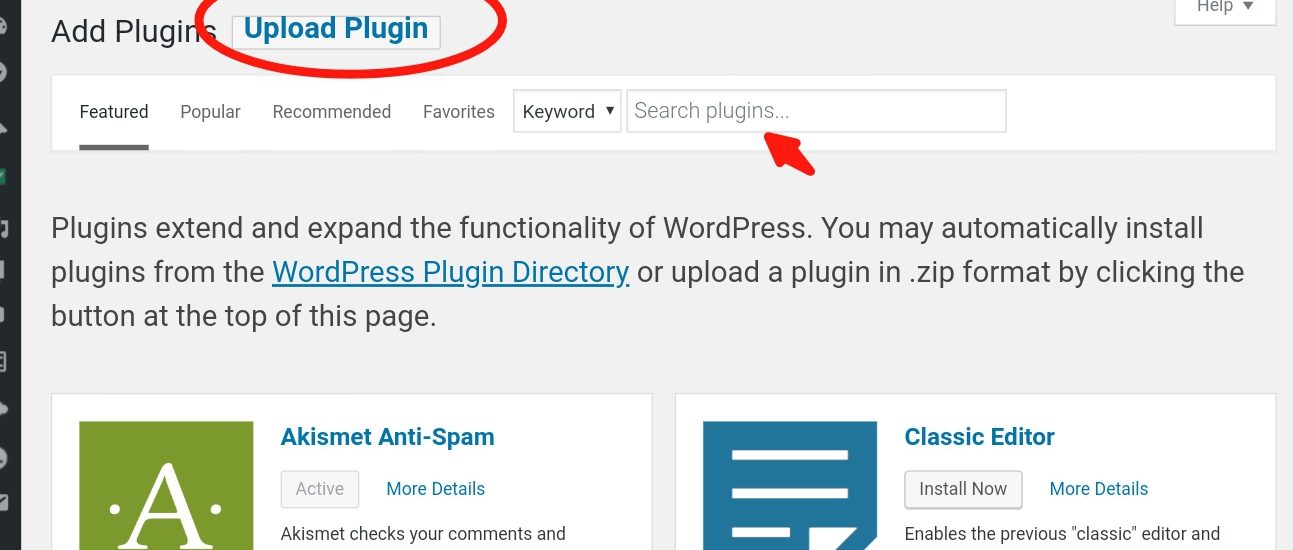 Basic plugins essential for your music blog are:
Sucuri

–

for Securing Your Blog
Sucuri is a plugin that helps you secure your music blog. Malware and hackers could be incriminating to dabble into your blog and take over everything. Sincerely, it happens, and the only way out is to have saved a backup of your activities and files. 
Little or no help can your hosting help you with since you are a complete owner, controller and administrator of your blog. 
Sucuri gives updates on every login attempts and activities that take place every time anyone takes any action. Our main email address you used in Cpanel receives updates on every activity that occurs in your blog. 
Although Sucuri has its premium plan, I'd suggest that you taste its free cake first. As time goes on, when your blog begins to boom, you can upgrade when you wish to. 
Updraftplus

 
Updraftplus is another free backup tool that enables you to save every single bit of activities and files, ranging from your plugins to your posts, media and all events as a whole.
Mistakenly, you may delete essential posts even though those files would pop into a Trash bin. The Trash is a temporary safe that contains every deleted post. Unfortunately, for the sake of saving your storage space and other reasons, your trashed posts stay for 30 days only. 
One of my posts ranked #5 in Google search results in April 2019. I checked Google in July, and I couldn't find the post again. It took me hours to discover that I'd mistakenly deleted it.
I immediately rushed into the Trash page, but alas, it was already over 30 days. 
I didn't back up my files before then. So, I lost the content. If not for Evernote, which saves each of my contents. I would have to write another post. That'd be sad.   
Updraftplus maintains a backup for each of your files. And importantly, it's free. Just ensure you manually backup regularly. 
There's the option for upgrading to premium if you want to, though. Nevertheless, the free version is excellent. 
Email subscribers
You need to build an email list. Most of the visitors of your music blog won't return if you don't ask them to. Sending them newsletters can prompt them back to your music blog. 
Another free plugin allows you to lure them into submitting their emails. Trust me. They won't. It would be best if you gave them reasons why they'll entrust you with their email. It's just like an ambitious guy demanding a lady's phone number. 
Realistic promises that solve their problems or gifts can captivate their wish to submit their emails. 
Statistics have it that most online sales come from Email Marketing. 
Rank-Math or Yoast SEO 
I started with the accessible version of the Yoast SEO plugin, and it was awesome. As I mentioned, Search Engine Optimization is required for your contents to appear on Google search result pages(SERPs). 
There are two main types of optimisation: On-Page SEO and Off-Page SEO. Both plugins assist you to execute your On-Page SEO effectively. There's a 100 /100 score given to guide you through how feasible your SEO strength can appear on Google. 
The premium SEO plugin can auto-suggest keywords, offer redirections for every page with 404 errors, and design your social media snippets. Rank Math shows all these freely. 
Jetpack
Jetpack is a multi-purpose plugin that performs various functions. You can trace your statistics right as soon as you log in to your dashboard; you can automate sharing your posts with various Social media sites like Twitter, Facebook and others. 
Even though, I won't recommend you activate this function because your URL might get permanently banned in an updated algorithm platform like Facebook. These social media sites have been designed in a way such that their algorithm can detect any automated share, and it'd be counted as spam. 
Jetpack helps track where your visitors come from, which videos they watched, which musics they played. Also, the keywords that drove them to your sites would be mentioned on your dashboard. This fantastic plugin would consequently improve your Search engine optimisation focus. You'd also notice the specific clicks on your external links on any page.
Jetpack also tracks the authors' works which got conversions. There's also a choice for its premium version. 
 

Akismet
Akismet blocks those spam comments spread by intruders. This free plugin also prevents duplicate comments. 
Once you start your music blog and start getting tractions from search engines, lazy bloggers employ software to send fake comments. The reason why they indulge in such acts is to build backlinks with vulnerable blogs. 
Another beautiful function of Akismet is its role of getting you to approve comments before they're posted at the comment section of your music based contents. 
As expected, the premium version enables you to enjoy a better experience. 
Wp Smush
This helps minimise every image you upload into minimal and optimal qualities that'll enhance your page load speed.
Smush plugin decreases the overall excesses of high graphics. Such images can slow down your music blog's page load speed when visitors load. 
Then, Smush helps you manage your storage space efficiently with its function when you utilise it efficiently.
Once you decide to upload an image, it smushes the idea right from that moment while sending it into a dashboard. 
Social Warfare
This free plugin helps your visitors to share your content with other people they wish to quickly. You have a choice to float social media buttons, leave them below your contents, or place them above. 
Another beautiful thing is the share counter this plugin tracks. You can determine how many shares your contents receive. 
Social warfare offers your music blogging an SEO impact. A signal search engines look for is how many times content was shared on social media. 
W3 Total Cache
Pageload speed is a vital crux every music bloggers must consider to succeed in their appearance in search results. Apart, would you wait for any page that takes forever to load? 
Also, visitors who are directed to your websites will convert more when your page load is speed. 
W3 Total Cache is a plugin that'll sporadically increase how every one of your pages load. Besides that, your music blogging SEO would be impacted, and your users will enjoy a better experience. 
As others are, there's the premium version that enables you the automatic function instead of having to purge caches manually. 
Simple Author Box
You'll build trust when you add few lines about yourself. Nobody will trust a content with no identity. One of the precious things about this plugin is the slot to upload your picture. 
When people see your face as the author of any music content, they'd feel welcome and safer. 
Fortunately, these plugins above are free of charge. You don't have to pay a penny. You can click 
Sure plugins are premium, depending on the weight of functionality. These plugins are in Zip formats when you download them. 
After Launching Your Music Blog 
After Launching the Music Blog
This is where the real deal starts.
You've just started.
Register your domain in various search engines webmaster tools. For instance, create a Google account and then sign up for the Search Console tool. 
Search console is a free privilege that Google provides to ensure that your website appears effectively amidst search results.
Google search console collects reports and suggestions that help you address errors and amend where you need optimisation for your search engine rankings.
As time goes on, you'll understand this powerful tool more and more because you can't do without it. Your music blog's SEO is at stake without this tool. Just as Oxygen is to a man is GSC is to your music blog's SEO. 
Create a Google account and sign up through Search.google.com.
You'll be mandated to verify ownership. You'll be given a code.
Copy the code.
Install Header and Footer plugin.
Paste the copied code in the "Header" tagged box of that Plugin after you've installed it.
Log on back to the search console and verify. 
Google Analytics is another fantastic music blogging device that'll measure your music blog traffic. It's also able to expose the correct areas of improvement that'll enhance your music blog. When you take necessary actions, it maximises your blog's performance. 
Hence, you'll ensure that every efforts to maintain your traffic yield positive results.
Bing is Microsoft's search engine. About 30% of the worldwide web I search is made on Bing search. You can as well sign up for recognition in Bing. 
Content Marketing for  Music Blogging 
Remember you took a look at several successful blogs online in the Music niche. 
Even when they aren't about the music genre you enjoy most, you'd want to observe what they portray in common and contents and angles that reveal their uniqueness.
Now, the aim isn't to copy and paste but rather to inspire you to concentrate on publishing. 
During your course of research in these successful music blogs, give close attention to the areas of concentration. The blogs may concentrate on either international or local circumstance.
Note these and guide such towards how you'd also be publishing your contents.
Music Blog Post Idea: Select a Genre That You'll Be Writing About 
Carefully craft a model that'll distinguish you from every other music blogs that ever existed. The peculiarity that'll make your music blog stand out could be a very funny minor, but very glaring thing.
It could be a weekly selection of the best Artists of the week, every weekend. 
Importantly, your blog must be renown for a particular essence and new model of music blog post ideas. Your niche could be female artists alone. That's a beautiful genre. It might be a course of old-school music songs.
Your music blog post ideas may be on international or local artists or even both global independent or local artists. 
Are you after celebrating or criticising any music genre? Your niche may also fall around your answer to this question. If it's commendation and criticism of music you attach, it's also beautiful. 
One Ranking Secret for Your Your Music Blog Post  
Good contents are prerequisites for ranking on search engines. 
Before, music contents do not require many words before they rank. Unlike today when you'd need to touch every tidbit of a subject, you'd post. And it's fun.
If you remember I mentioned it isn't stressful. You'll always enjoy spending day and night doing what you love. 
Music blog post ideas are easy to find. I'll suggest you arrange interviews with local bands and musicians, local or international music officials in your niche, funny facts about any celebrity in your space, gossip on how your music genre varies geographically. 
You're pretty much going to do a few pieces of research, video exploration, and even travelling at times. Trust me. It's worth the efforts because a time would come when you'd begin to rake in funds from several upcoming artists. 
Set Higher Goals 
Trust me. You're creative. I'm not a motivational speaker. But when I tell you something, I mean the reality. You can innovate things without dictates from anyone. In the midst of this, plan on executing higher objectives. You have to publish contents on your music blog consistently. You can make it twice a week. 
You have 24 hours in a day. You have more than enough time. Set out a calendar for a scheduled 3 hours every day. You may get a pen and jotter to note these:
Monday: Keyword Research(for an Accurate Music Blog Post Ideas) 
Keyword Research is a process for sorting out less competitive search terms so that your music blog can rank for those terms.
Ubersuggest.com and Keywordtool.io are excellent tools which are free and would assist you in finding the keywords that you should target. Ubersuggest, for instance, is a tool you can easily input the URL of your competitor in the music niche. They are beautiful tools for music blog post ideas. 
Once you click on the search button, Ubersuggest will list the keywords your competitor is ranking for. Spy on these keywords and note them down. Those terms are wealth creators for your competitors
Select keywords with an average of hundreds or thousands of monthly searches. How you select these keywords are as well determined by their SEO difficulties.
The SDs are arranged under a keyword row, and they're scored by 100. Deep green colour infers an easy to rank keyword, while yellow colour signifies a tough keyword.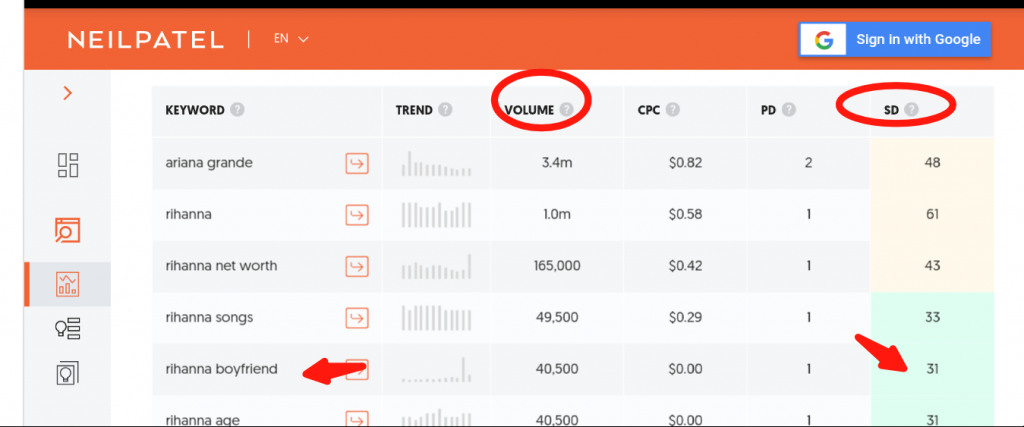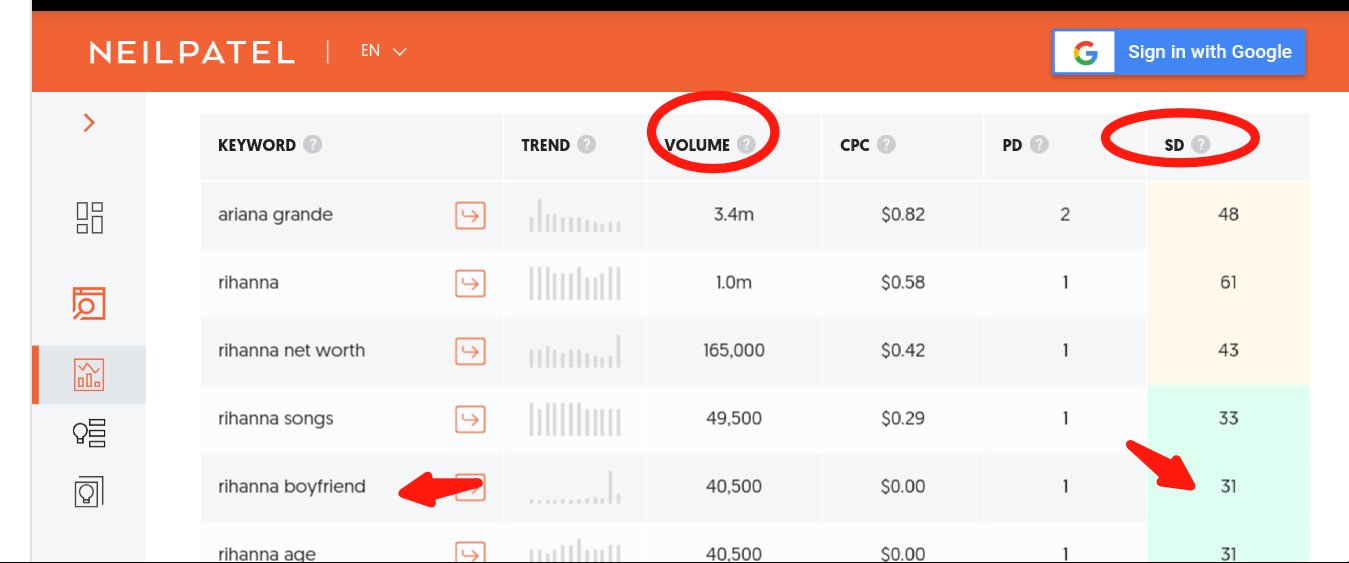 Just ensure that you place your hands on keywords that are lesser than the 25/100 SD score. 
Tuesday: for Exploration
Explore the net for the music-related keywords you discovered. Seek other blogs which have published on areas around that keyword. How? Input the keywords into Google search.
The blogs that top the first four results (excluding ads) are objects of experiments. 
Spend enough moments to read, re-read and fully digest each of those articles surrounding this keyword. These articles are the ones currently dominating the competition. We now must understand why they rank.
Notice instances that impress you. Note down these things capable of tying down visitors down; Compare and contrast these articles; Sieve them, add each blog up together to make a whole and elongate the quantity of that which you'd write to triple that quantity which ranks #1.
For instance, if the #1 ranking wrote 500 words, you should write about 2000 words that are much more valuable and helpful. 
Although more worded contents don't mean you rank. But, you'll rank far better than these competitors when your longer becomes more informative and detailed than others. 
Access Ubersuggest and trace how many backlinks point at each of these four contents. Visit these blogs linking at these articles and email them all to connect at your freshest and more detailed contents after you are through with this writing.
In case you don't see any emails in any of these blogs linking to those ranking articles, use Hunter.io.
Wednesday for Writing Remarkable Music Content 
At first, download the Evernote application. In it, create an outline that'll include your Introduction, Body and Conclusion from the results of your exploration. 
Pour the whole of yourself into the music article. Forget about any errors. Write everything that flows from within. You already understand the subject matter of this keyword.
Develop a kind of explosion in your bellies and pour the uproar through your fingers. Write and write. Forget about optimisation at all at first.
In as much, you put the targeted keyword as a watchword, the rate at which you'd arrive required numbers of the word would be short. 
Concentrate your aim at addressing specific challenges of the keyword. Impress potential readers.
After writing your first post, read aloud to yourself. Tell a trusted friend to rate you. 
Edit your new content. Ensure that you're happy with it. Delete every bland phrase. Eradicate weak verbs and adjectives. They make your work dull. 
Edit again. 
Keep at short paragraphs. Don't make a sentence be more than 20 words. The faster the sentence, the better it is
Thursday: Get Set to Publish your Music Blog Post Idea
From your dashboard menu, select the posts. You'd find the "Hello world". Delete it. Select Add new or the plus symbol above the dashboard. Get back to Evernote and copy the whole of every edited post.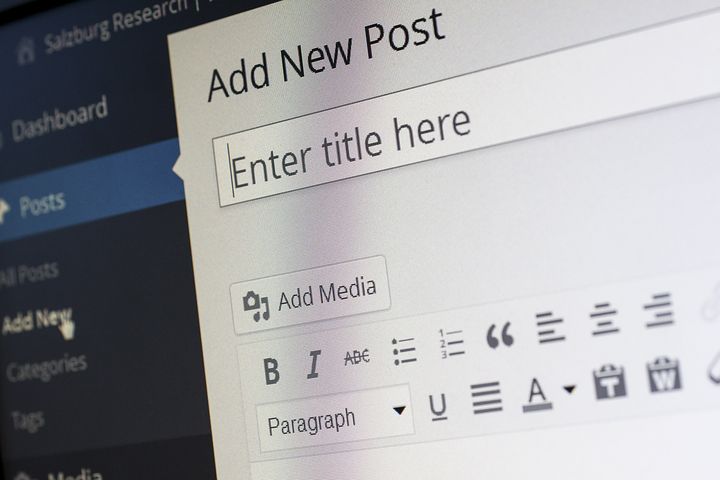 Open a new tab and access Pixabay.com where you can download free music-related images. You'd need to optimise your blog with at least an idea. Remember that you can't do without celebrity pictures. 
Since required plugins have been installed, they'll begin to function at their various dominions. As soon as you upload an image from your PC's gallery, you need to attach an Alt title.
This tag must include the keyword you target. The title must also include the keyword you target. Thus Title is the first signal search robots discover.
Write your Meta tag in the snippet provided by Yoast or Rank Math; link to an external source. Then, your targeted keyword shouldn't appear too much. I make sure I include these keywords in the introduction, the H1 subtitle, three or four times in the body and then in conclusion.
Your conclusion should persuade your reader to take action. It could be to share, comment or subscribe to an email list.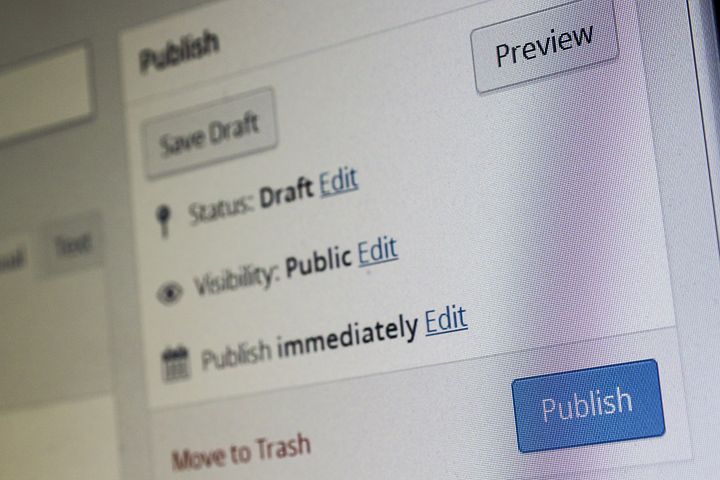 Hit the publish button when you have something more than 75/100. Keep researching how you can improve your scores. They'll appear complicated, but they are the simplest. 
Friday: Promote Your Contents
Send emails to these influencers linking to each of those ranking contents. Be sincere and transparent with your mail.
Make them understand that even though your blog is new, you have far better detailed content than the one each of them linked to.
You may not get the responses you want. But if you email 100 influencers. Ten will reply to you. When they link to your content, your ranking becomes heightened when people search in an engine like Google,m. 
Over 70% visitors of to your music blog will never return. They just won't, because you don't ask them to. As time goes, when you are consistent with your music blog, you'll gradually upscale.
Your music blog would continually grow. Install the Onesignal plugin. It's easy to set. Your visitors would be prompted to allow every notification in their phones whenever you publish any contents. 
Facebook and other Social media sites offer premium plans for promoting your content. You may spend a couple of dollars. But ensure that you collect their email addresses. So that their coming wouldn't be a waste. 
I recommend that you install Icegram and Rain make plugins. They are free plugins that'll assist you in this lead magnet. 
You may also spend on Google ads. Even though it's a bit costly, but your content will appear better than every ranking whatsoever.
Saturday: Relax and enjoy 
In short, when you are consistent with these higher goals, to post well detailed and best contents every week, your music blog will become a hot cake soon.