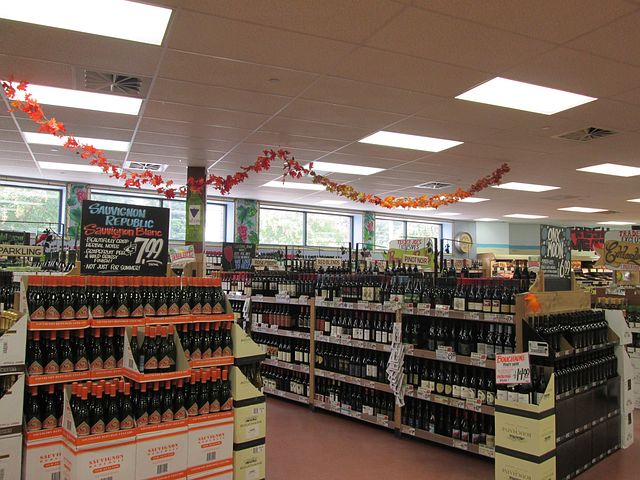 Do you know that Wine Store Business is very lucrative?
Now, we haven't yet determined which region consumes wine/alcohol most in Nigeria.
But I'll touch on major requirements and guidelines for you to start your own Wine or Spirit Store or business here. You can never go wrong in this lucrative wine store business if you are passionate.
Besides, Nigeria's alcohol market ranks the 41st in wine consumption per capita (10.1 litres) globally.
The wine industry in Nigeria has a worth expected to reach US$370 million back then in 2015 as Nigerians develop a thirst for high-end wine and spirit. Now, the value is double, despite the restrictions of religion. You can now see the lucrativeness?
You actually increase your edge if you can incorporate wine importation to Nigeria. Because there are plenteous potential buyers who prefer foreign services, you'll have to order from major, trusted distributors and learn how this market works by understanding the competition well.
According to my experience, on how much you'll need to start a wine store business, it's #100,000 if not more than. And a bottle of wine can vary from #500 – #50,000 and maybe higher also. You only need to create a rich awareness, and you'll enjoy massive wealth.
How to Start Wine or Spirit Store Business in Nigeria
Learn About How Wine Store Business Works
You cannot just start this type of wine business if you don't understand the latest trending hacks. To avoid a sudden loss, you'll undergo rich research. For instance, you might approach an authority in the Alcohol industry, pay and learn what's currently in vogue.
Another instance is how government enforce the restrictions placed on alcohol, discovering the set of people who patronize, profession, age, environments and potential interests where your Wine Store business will thrive.
Know The Legal Bindings
Because excessive Alcohol is a bane to sanity, the Federal Government strictly enforces rules that guide producers, wholesalers, retailers and even consumers.
Kindly try to undergo a process of getting your own license, permissions, deals and inspection visits (if you'll be producing your own wine).
Many wines are not meant for underage people; then, some are taken by all ages. When government regulators agents discover that you go against these regulations, you will be arrested.
That's why it's crucial to understand every legal binding involved, so you don't get into trouble for something you weren't told of.
Determine a Lucrative Location For Your Wine Store Business
This can be a campus where you know that religious beliefs that can spoil business for someone won't affect you. A school campus, as I said, is a cool place if you are retailing because you are at the students' doorsteps.
A rural environment has a very high number of the lower class. Except for the rate of alcoholics (drunkards), there is a high; this business will never thrive there.
And the purpose of this business is to offer satisfaction and enjoyment to the starving crowd. Not to encourage an increased rate of alcoholics.
Not all wines are alcoholic. But wines are held at a high rate class. You also know how people value a host who serves visitors.
A street city or town where people are civilized and urbanized is better. Because they understand the intricacies of purchasing wines regularly – either alcoholic or non-alcoholic
Get Trustworthy Suppliers or Wine Distributors for Your Wine Business in Nigeria or Outside Nigeria
Whether manufacturing or reselling in your shop, you need a reliable supplier to distribute your wines. You can research worthy distributors that are in vogue at the moment. Google is a good tool for that.
I won't recommend that you rely on one source of wine distributors in Nigeria, as you can still relate with more distributors in case of any rare flops.
Manufacturers and producers can key into the concept of wine importation in Nigeria. You can also import wine because it is pronounced that people prefer foreign products in place of locally manufactured ones. A wine, either alcoholic or non-alcoholic, is not left out.
So, as you arrange for local distributors, you can also order reliable international importers that distribute wines.
Start Your Wine Business
After you have finished those requirements above, you can give yourself a head start in investment. Ensure you are passionate and don't be discouraged if flops occur as you fail and rise again.
How to Promote Your Wine Business in Nigeria
Create The Awareness
You gotta let people know what you are up to. They won't come to you if you don't tell them to. Launch a publicity day. Hire a bus and some personnel who live in that lucrative location.
Arrange for a big speaker and print banners, pamphlets and posters. Let them feel the hit of your arrival. This makes you different from all other businesses in that area.
Start a Website for Your Business
According to statistics, over 56 million  Nigerians visit online daily. That's over a quarter of the Nigerian population. You can join this with the Wine Store business because starting is straightforward. You only need a website designer for your web page.
The major stress here is how to deliver the order they place online. You can, however, favour the city where the by
I recommend every entrepreneur I have coached take their businesses into the online world. The future is online, and every single business with an online arm is given a kind of honour.
Apart from increasing your customers' trust, you place yourself as a professional in your career.
You can give a chance for customers to place orders online. Start an online store of your business. It's still the best way to promote your business in Nigeria.
Run a Social Media Campaign
I'm sure the question running through your mind now is how Facebook and Twitter users can find your shop or outlet. ?
What if I tell you that even if you don't have a website yet, there are simple settings you'll be instructed to set that will expose all the Fb and Twitter users in that community to your business? Yes… You will be told to select age brackets, gender, etc.
With an online store, the difference is that you can specify the broadcast volume to a larger audience in other communities and states. Because they would easily be redirected back to your website and order their wines, you need their trust.
How to Start Selling Domain Names in Nigeria – Make Millions Flipping Domains
In fact, in this case, you can promote your business by favouring all orders coming from the community where your business is located – by delivering to them free of charge, though, depending on their demand.
All these work by the Social Media campaign alone.
Television Stations and Radio Stations Helps You Promote Your Business
Remember those radio advertisements and TV business adverts? Imagine the thousands of audience they would be accessible to. This is a great way of promoting your business.
Although this can be a bit costly, it is still worth it. You can run it twice a month, once a week or even sponsor a program where you'll sponsor a broadcaster. He can help you promote your business to these massive audiences weekly.
Conclusion
This lucrative Wine Store Business is a great way to flavour your finances. And I wish you the very best of luck making more money and creating more customers!