You think becoming a writer is easy?
No! Let's be sincere here. You want to become a writer for what reason?
Not that I discourage you. You're indeed a hero. Because many writers are poor, despite we rule the world.
You deserve an accolade.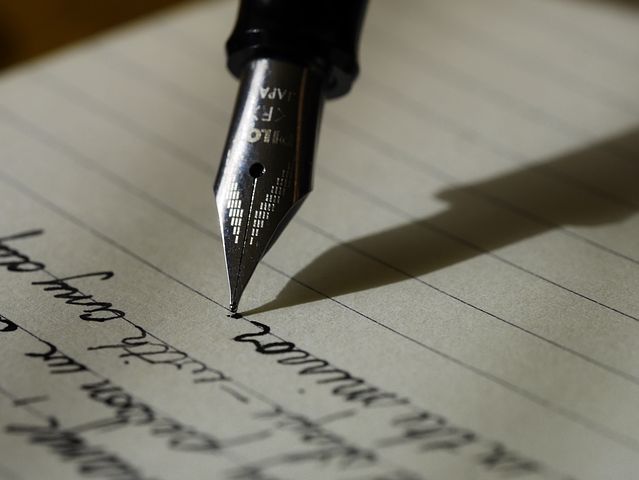 It bothers me, but I'd have no option than to suggest two coffee cups for us both, so we both can enjoy today's short analysis. Agreed?
Hero, you won't only discover how it actually takes to become a writer but also enjoy how to make a living writing.
In fact, you'll discover how to become a better writer.
Hey! before anything, are you really sure of this step you're about to take? (sips from the hot tea I prepared).
Because it takes months and years before you can be successful at writing. See, Writing sucks. Yes, even if you are passionate about it.
Although, knowing how to become a writer with no experience can't make you a successful writer(or a good writer) when you don't develop the passion to write. Also it's another crucial thing to be appropriately passionate.
Be set for a long term commitment in writing. It's fun. I've been there when it appeared difficult. But trust me, what looked like stress was just fun.
Draw a Plan. (Good Writers do this)
Was this the first time you wished to become a better writer?
May be, you probably couldn't start being a writer because you had no specific "how to start". Or maybe not.
But, you have to scheme your next 24 hours once you wake, tomorrow morning. Write down how you'd perform duties for the new day. Then, create at least a hour for writing.
You won't start writing if you don't plan. I'm sure you want to become a writer. But you won't just have the time if you'll at last become, successfully. Trust me, you need to reschedule your tight day (if at all it's that tight).
Planning reveals how much spare times we both waste in a typical 24 hours doing frivolous things. Write anything on any topic trending instead.
Becoming a writer starts from the basics. As you save the time to write, your brain is trained to inculcate a writing habit. Writing habit graduates to Writing character.
Start Writing Right Away (to become better at writing)
I did this to become better at writing. Forget about niche. Trust me, your vibes will flow like a clean stream. Just as a stream gets name based on purpose, you'll also name your sweet-spot , soon.
Avoid fear. Earth is hungry for creative people like you.
Hands down, many cultures thirst for good writers, because they're dead already without you.
Don't worry about lack of inspiration, or grammatical errors. You'll later trim off bland phrases.
Writing is delicious. Especially that moment after you've located your hotspot(niche). Although, good writers can write on several niches.
Can I shock you?
Any of those good writers' works out there actually just begins the moment they finish writing.
Writing demands proper editing. The work never finishes the moment you conclude. Trust me, real work just starts after the Fullstop. That's why you're free to write what you may count as rubbish, first.
Yes! Every writers (even better writers), are believed to have a first piece as shit. So, the next stage on how to become a writer begins, as soon as you start writing anything you can. Just write.
Stop Asking Questions
The more questions you ask, the more doubts you'll have.
You can't become a better writer when doubts and questions dance through your mind often.
Becoming a writer isn't easy. But trust me, with shunning those questions, the revenue is everlasting when you play the game well.
Not necessarily years. Maybe few months. Yea! And your money flows in when you connect with marketing influencers as earlier as possible.
You didn't understand me.
I mean, you'll become successful when you connect with marketing influencers with a strong fan base of followers.
If I should share your words on my blog or with my social media fans, you have to impress me.
Meanwhile, every question in your mind right now (on becoming a writer) is useless and time consuming. Time is damn expensive.
Unfortunately, your work's quality tells more on how serious I'd be to share it with my fans. Without engaging a set of returning visitors on your writing career niche, it'd be more tough.
Trust me, without connecting with influencers, you can buy your way out through Facebook Ads and the rest.
Updating contents build your audience's trust at a certain level. Even when people read your works, it's a waste when they don't trust you.
A thing is for your work to be remarkable. Another essential thing is that they trust you. They'll easily trust if influencers vouch for you.
In short, you got the task to better your writing and meeting with the right people. Drain up every questions and doubts and start writing now, because you'll be as soon as possible.
How do you Read Books/Posts/Articles?
From my experience, reading influences you to dazzle your writing dance-steps.
Then what happens? You'd hypnotize your audience attention.
When you read well, you'd inculcate the forms of writing skills which converts and captivates.
Beware of the kinds of work you read. Remarkable works are easy to spot. When you read exceptional works, especially under your area of expertise , you'd emulate their standard skills.
Are novels left out? No.
I once read one of Hemingway's book in 2014 titled "The Old Man and the Sea". Trust me, I couldn't drop its first chapter, until I finished reading the whole chapters.
The translation was accurate and capturing.
You can emulate such approach (of books you read too).
This will grow your readers' base, as you become a successful writer.
Be Always Set to Explode (PG rated) (18+)
Immediately an idea strucks you, grab your phone's keypad, system's keyboard or even your pen. Explode…! With any kind words that comes before you. In fact it could be vulgar.
Trust me, you'd write thousands of words in a short-while with this method. This is how to become a writer. You can't become a better writer when you put lead your flow with thinking of which words to express with, before writing.
Just write as it comes. This magic will sauce your skills to be good at writing.
For instance, you'd get me better if you're a man who has had sex before. There's a feeling, yes. Yeah, that down-to-earth feeling to explode – immediately you reach a peak to release – during sex.
(PS. According to science 😎)
(PS. I never told you I had sex before 😑)
Haa yes, if you're a man reading this, and you wanna become successful writing. Be always ready to unleash every thing you're passionate for on pieces of article. Just like you'd ejaculate.
Have you ever felt like vomiting before?
That encounter to pour off every single thing from your bowel is my analogy. Okay, you'd get me better if you're a lady who ever became pregnant. I'm not bias 😉.
You'd turn a prolific writer if you photocopy what's in your head directly to what you write. Nobody would arrest you for grammar errors or gibberish.
To fast-track your breakthrough becoming a writer, you must unleash the whole of your entire feeling, in whichever mode it shapes up within your head.
Build a Platform
You need a portfolio. You must express.
You won't become recognized as a good writer if you are not online. Trust me, the world is now so sophisticated with the online.
Your platform could be a Facebook page, Instagram, Medium, or most importantly a blog. A WordPress blog is cool. It's pretty much easy and free to set up any of these platforms.
They are not hard to handle. In fact, you can set any of them up in just a few minutes.
However, you can fast-track everything when you spend on promoting your platform. Though a bit costly. But it isn't too compulsory you spend much, since you're not in haste. You actually shouldn't be in haste, at all.
You'll grow bit-by-bit. Jon Morrow, Smartblogger's CEO said it. You'd need up to four good and solid years before you hit well.
But, as that may be true (which actually is), I believe you can make it more sooner. If you know what you're doing.
Wait! Imagine you already become a writer now. A client who is ready to pay you hundreds of dollars won't trust you without your previous work evidences.
How would you prove to him you're amazing?
Your platform would prove to him that you're a good writer.
Money Matters, (as you become a writer)
Earning matters. You need to make money. And becoming a writer will fetch you money. Enough money, if you're serious to become a writer.
Becoming a writer can be very lucrative. Trust me, I make a lot from writing. Taking when I started Freelance Writing for instance, most times, my clients paid few bucks. Trust me, when I converted to Naira, I smiled.
Not that the money was much. Just that those works were completely easy to smash. Few times, I got hundreds of dollars. But some clients scammed me, and never paid my money. But I never go broke. Since there's always job to settle online.
How to Become a Writer's Bonus ( a Plus on how to be good at writing)
Write Like You're Talking With Your Crush
You have to become exceptional at writing. And how you converse tells a lot about how engaging your works could be. An engaging piece refers to just a person.
How do you talk with a friend? You may write like such.
By this, your word will dance through your reader's mind as you entertain her down your paragraphs.
Would you be enticed by an article which doesn't refer to you?
Personalizing your scope is crucial. The Point of View best for you becoming a writer is the First and Second Person technique.
Free Affiliate Programs That Pay Daily and Weekly in 2020
Conclusion (on how to become a better writer)
As much as writing feels tough, trust me, it's fun. You can't get it wrong becoming a writer when you embrace these techniques. They helped me scale through stages.
I can vouch, being a bestseller author starts from here.
How to become a writer is pretty fun right? But you can't become one of good writers if you just read this article and not portray the actions.
Yes, you only wasted your time reading this if you'll do nothing!