Can you write from home?
Online copywriting jobs now make writers enjoy online.
And the secret is "there is no secret anywhere." Let nobody deceive you.
I don't mean you shouldn't buy writing courses online. You'll discover that breakthroughs amount to how you expose yourself to information.
Remote copywriter jobs are powerful and lucrative. And you won't win more remote writing jobs when you neglect to decorate your piece of cake(content) after baking it. That Copywriting touch is the Icing Sugar.
Besides, learning Copywriting isn't difficult. You're not an amateur, but you need it. You may not be used to it. Copywriters understand the shortage of losing a single reader to the back menu button. It's a loss of sale.
And guess what?
Clients who hire you won't want you to go. They won't only give you Copywriting jobs. They'd refer you to other clients.
Below are the remote copywriter jobs online that'll fetch you this side income you dreamt of.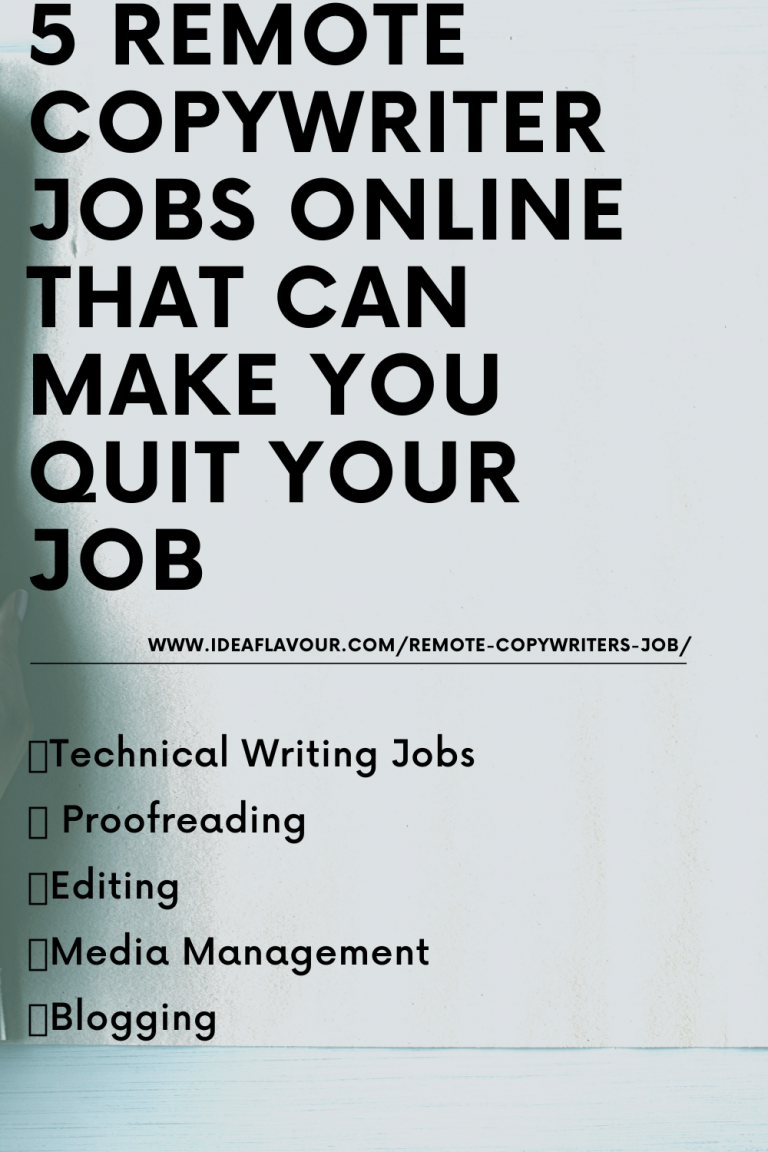 1. Technical Copywriting Jobs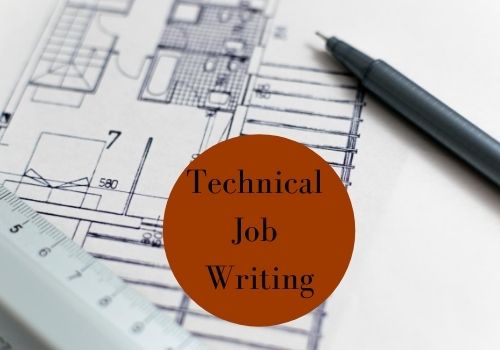 Don't joke with Technical Writing jobs when you see them. Most of them are remote copywriters jobs
You know what?
You don't necessarily have to be an expert in Copywriting.
You only need the ability to express a perfect and simple use of English. But when you add that skill of a Copywriter, clients wouldn't let you leave.
A career in technical writing will startle your bank account.
According to the Bureau of Labour, the hunger for technical writers is expected to grow by 10% becomes 2024. That is faster than the average for all occupations. Technical writers are hired to create:
how-to guidelines;
documentation;
manuals of instruction;
Frequently Asked Questions, and
other technical materials.
Hands down, it doesn't look lucrative. You try this job once.
But do you know why it's exceptionally lucrative? From my experience, companies that hire remote Copywriters aren't small companies, most times.
2. Salary for Technical Writing Job
According to Glassdoor, the national salary for an average Remote Technical Writer is $57,282 in the United States.
Remote Technical Writers' salaries in your area may vary. But that salary figure is based on around 6,164 salaries several anonymous submitted to Glassdoor through remote Technical Writer employees. That's huge.
Most technical writers deliver work full-time. And to heighten your chance, apply with a degree relevant to the description or a standard digital marketing certification. Also, getting used with a technical subject increases your chance of getting this job.
3. Editing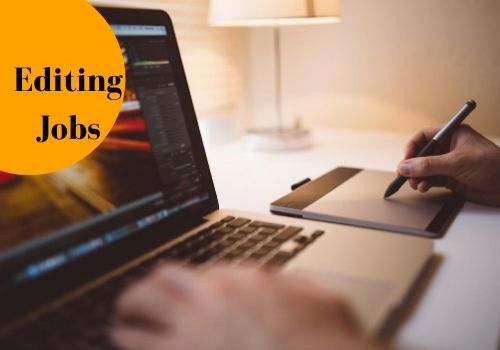 Awesome writers are great editors.
After all, they're skilled at developing pitches and proofreading a written piece to clearer, concise, simple copy that'll drive massive sales and conversions.
Companies need to contract copywriters online instead of fulfilling tasks themselves. That's why they look for remote senior copywriters to remote and create engaging content with a long-term freelance. Your online marketing initiatives will increase your approval chances.
Editing jobs online only requires you to tweak the content. You'll fix blunders and then paint content this captivating touch.
As an editor, you'll vet the entire piece and check if it flows well; is coherent, and if the ideas are well-arranged. Apparently, this Copywriting editing skill becomes inevitable with other freelance writing jobs.
Remote copywriting job opportunities vary Copy editor; Online Editor; Resume editor; Web editor; Video editor or developmental editor.
Salary for Editing Jobs
In the United States, remote Copyeditors earn around $57k/year. Editors can schedule their rate hourly. The average editing rate falls between $9/hour to $14/hour.
That's how lucrative it is.
While holding a B.A. in communications, media, or journalism; or a standard digital certification isn't necessary, it will sustain you fully in the editing world.
4. Proofreading Jobs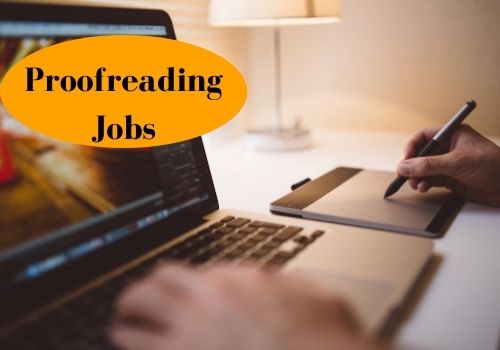 Proofreaders don't change the piece as editors do. They only read it to catch grammatical errors skipped during the editing process.
Don't be bothered about how Grammarly Premium does this job.i Because you will still earn much with Proofreading.
No doubt! Several tools can take a proofreader's place.
But from my experience, I'll tell you online businesses still starve to hire professionals in the proofreading field.
Wouldn't you prefer that real humans do the job for your important documents? Yes. It's a similar case with companies.
You have minimal issues with making money as a proofreader while still being a remote copywriter.
Salary for Proofreading  Jobs
On average, a US remote proofreader earns around $35k/year, based on production and rate. But, it's a great supplement to your freelance writing to diversify your income channel.
5. Social Media Management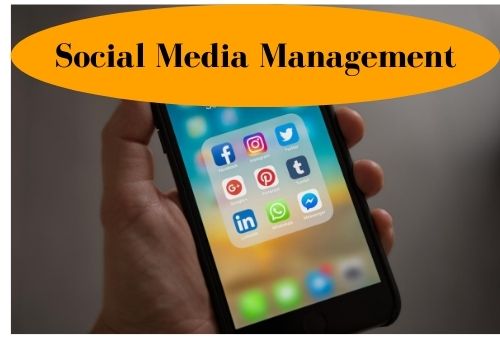 For more than ten years now, using social media to promote a business appears foolish.
Today, businesses starve to hire experts to handle their social networks. Also, to manage popular platforms like Facebook, Instagram, Snapchat, LinkedIn and Twitter, several companies join Quora, Vine, Slack and more with their approaches.
Copywriters (or writers in general) have that opportunity for these media management positions.
Much of it demands writing:
Tweets;
Facebook captions;
infographic copy;
LinkedIn posts; etc.
Social Media Managing is highly creative. Writing helps you build your Creative Writing muscles. You'll as well put it to good use in this role.
Because it's so new, a traditional career path doesn't exist.
You have to keep up active profiles on main platforms because this will be a milestone for employers. Equipping yourself with freelance social media experience will also help you become a far more attractive candidate, even when you've only managed the accounts of a small company.
6. Blogging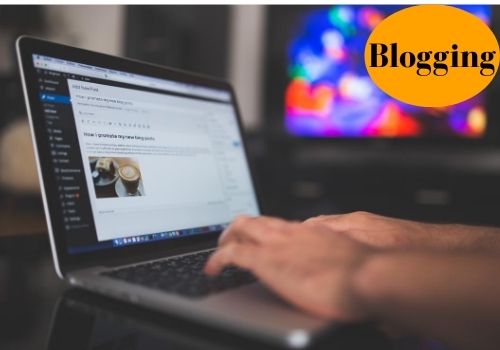 Hands down, blogging is saturated. But when you incline yourself to consistently carry out what you learned from experts, you won't have problems. Especially when you have that relationship with top bloggers.
Bloggers themselves thrive by writing for third parties. For instance, you could write blog posts for a software company in Nigeria, a recruiting firm in Ghana, or an online cosmetics brand in Lagos.
Although these gigs may not bring most people fame or fortune, they're ideal if you enjoy brainstorming ideas and using content to drive business goals. With consistency, you'll climb up the ladder.
See: How Much Bloggers Earn and Why You Will, being a Writer 
How Do I Make Money copywriting Remotely?
We've compiled remote writing jobs with a yearly salary. That's beautiful, but where exactly will you find writing jobs?
1. Register at a Remote Job Site
Here are the best places to find remote copywriters jobs online:
Glassdoor
ZipRecruiter
Indeed
LinkedIn
Transcribe Me
Moravia – for translation jobs
Journalism Jobs
Enago – provides editing services (you'd have to pitch to be one of their editors)
Kindly check any of the job sites I listed above. See what is available for freelance writing jobs online.
Glassdoor is area based. You can change up the cities to see what freelance remote jobs are available.
2. Look for a Freelance or Remote Job
After looking at the possibilities, I found a remote writing job. You can search fit Freelance Esports News Writer.
This caught my attention because the title indicates it's a freelance job – meaning they will hire non-local people.
The requirements aren't tough. You'll get projects they want; they only demand a CV and cover letter.
4 New Catchy Headline Secrets That'll Get You Viral
3. Research the Company
Hop onto LinkedIn to find the company page and read up on the company. Know when it was established, the team's size, and who is part of it.
I checked on Google or Reddit to understand if the company is reliable.
Try a search for reviews on every remote writing job company.
4. Send Your Information
Immediately you come across a gig, send your details. CV and cover letter, with your pitch.
After that, wait!
Hopefully, you'd receive a response back and land your copywriting gig!
Conclusion
Handle whichever job writing opportunity you find to build your writing career.
Check out the remote copywriters' jobs within those platforms listed above. Kindly share this post.